Mrs Bargain Hunter visits PEP&CO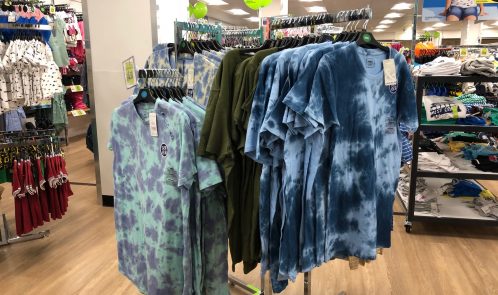 Last week I got to visit Pep & Co for the first time. The store is always positioned by a Poundland and offers discount clothing.
It was founded in 2014 and is backed by the large South African retail group, Pepkor. The group was established in 1965 and now employs over 32,000 people in 3,800 stores across Europe, Africa, and Australasia. This is important as we want to know that it's got a good chance of being around for a while!
PEP&CO recently opened a store in Solihull and says it will open 150 branches inside Poundland stores across the UK, Ireland and France. That would make the total of their stores 330 by June 2018.
Their aim is to become a major high street fashion player making Primark their rival. The shop assistant said that she reckons their merchandise is better quality than Primark, and so far, I'd say they are on a par. 95% of all stock is less than £10. I bought lounge shorts for my teenager for £2.50 and some joggers for me at £5 – both have fared well in the first week of wear. I felt that the lounge shorts were a bargain as I'd just looked at some in Marks & Spencer for XS men's at £22.50…yes I did write £22.50!
Their strategy and what allows them to have such low prices is that they cut down on anything that is not necessary. The locations of the stores are already built places, preferably setting a store inside a store or a larger supermarket chain with minimalist design; ideally targeting small towns where rents are low but still in town center.
Here are some of the items I spotted, but they have more, and cater for men, women and children.