What dry cracked skin needs…is an all-natural moisturiser from the peeps down under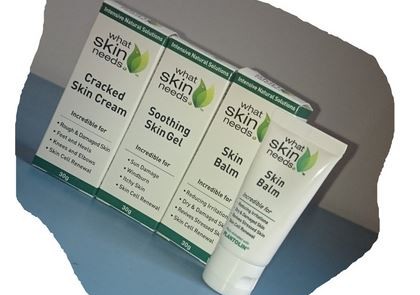 For those with sensitive skin that's dry or cracked, the rigmarole of trying to find a moisturiser that doesn't aggravate your skin further can be a real pain – particularly if you want to find one that's also a bargain. So when the good folks at What Skin Needs sent me three new skin friendly moisturisers to test, I was happy to give them a whirl.
Firstly, an introduction to What Skin Needs …
This is an Australian brand that boasts intensive skin solutions for problems including irritation from warm and cold weather, cracked skin, dry skin, and skin conditions such as psoriasis, eczema and dermatitis. Its moisturisers contain the active ingredient Plantolin which is a patent-protected active plant extract, scientifically proven to soothe, renew and protect the skin. This key ingredient, Plantolin, is derived from a plant indigenous to Australia that has a natural anti-inflammatory and anti-oxidant property.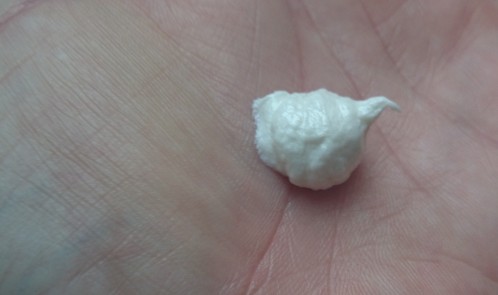 So, does it actually work?
The cracked skin cream is recommended for rough and damaged skin – such as foot and heels plus knees and elbows – so I tested it out on my elbows and can honestly say that they have never been softer. The lotion is thick so goes far. You don't need to use a lot as it sinks in nicely without leaving any oily residue. It also smells absolutely gorgeous – very fresh, as the all-natural ingredients include myrrh, tea tree and geranium oil.
The skin balm is a lovely mix of aloe vera, olive oil, pomegranate and lavender oil which reduces irritation and revives skin. I'm not too convinced that it reduces irritation but, after using it, my skin had a nice warm glow to it that made me look much healthier than before I had used it. Don't worry about having a  red face for too long though as the glow went away after a few minutes so I reckon it was due to the moisturiser renewing my skin cells and reviving my stressed face.
The soothing skin gel is ideal for sun damaged or wind burnt skin as it desensitises and protects chapped skin so is a great buy for taking away on holiday – skiing or beach bound. I tried it on a particularly dry area along my hairline and it did wonders. Within a week, the dry cracked skin had gone from a raised red scaling to less inflamed looking – which is a relief when your dry patch of skin is so prominent / visible.
BEFORE and AFTER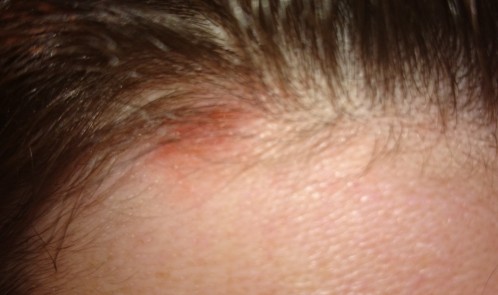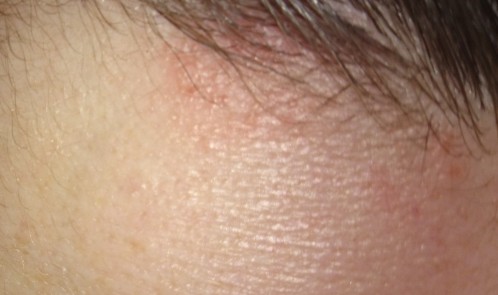 My only negative about these moisturisers is that at £12.99 – £13.99 for a 75ml bottle they are a bit too expensive to truly be called a bargain. You could spend £3 – £5 on Palmers Cocoa Butter (for 250ml) and end up with similar results – perhaps not quite as quickly but for a lot less.
If you're pampering yourself for a special event or ahead of a holiday then these are a true treat that everyone should at least consider indulging in to prepare their skin. And for those fellow dry skin suffers, I'd definitely recommend these moisturisers as they are functional but with the added benefit of all natural ingredients, which makes them ideal for sensitive and damaged skin.