Track down some running bargains at Aldi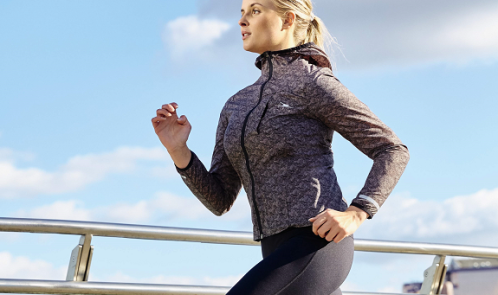 With summer just around the corner, there's never been a better time to take to the streets and get exercising – and now runners can look and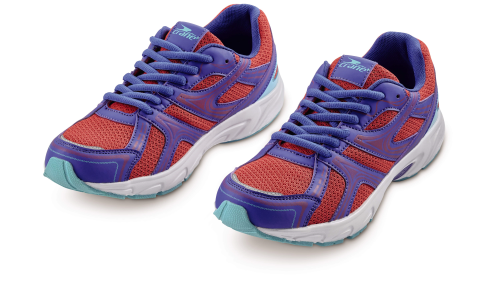 feel the part for less thanks to the brand new Aldi Specialbuys RUNNING range, in store from 14TH APRIL and available while stocks last.
I got my lovely mitts on some of the gear and I must admit, the quality and sizing is good. My favourite products are the trainers and accesssories, such as wrist straps that you can put your keys or change in. Clothing goes up to 18 in ladies and large for men, so it will cover plenty of runners!
Aldi's RUNNING SHOES (£12.99) are a perfect trainer for aspiring road runners. Or, for the more experienced, Aldi's PREMIUM RUNNING SHOES (£19.99) are the natural
choice, featuring a padded removable insole and extra protection in the
heel, these comfortable shoes will enable seasoned sprinters to go the
distance. They look good too.
Roger Kerry, Associate Professor of Physiotherapy at the University of
Nottingham, supports Aldi's gear:  "Aldi's Premium Running Shoes are comparable with considerably more expensive, high-end styles, both in terms of comfort and fit, as well as durability and construction. The sole in particular is excellent for road running and easily lasts as long as more expensive alternatives".
They also have some cool RUNNING JACKETs (£9.99) has an adjustable hem. Made of water repellent fabric, it features a 2 in 1 chest pocket that the jacket can conveniently be packed into. Complete the look by pairing with Aldi's RUNNING TROUSERS (£8.99) available for both men and women in a variety of colours and prints.
Aldi's RUNNING SHORTS (£4.99) and matching RUNNING T-SHIRT (£5.99) or RUNNING SEAMLESS TANK/T-SHIRT (£5.99 each) are the perfect choice for
warmer weather, with the seamless knit and moisture management system providing optimal comfort for runners of any ability.
Exercise enthusiasts can soothe sore and aching muscles after a run with Aldi's ULTRASONIC PAIN RELIEF MASSAGER (£49.99). The professional, lightweight hand-held unit emits 1,000,000 vibrations a second to provide fast relief to joints and muscles.
Also available is a whole host of clothing and accessories from FLASHING BANDS & CLIPS (£3.99) and ERGONOMIC RUNNING SOCKS (£2.99) and
POLARISED SUNGLASSES (£3.99). So whether starting out or training for the London marathon or a jog around the park, Aldi has a lot to offer.
Aldi's Specialbuys RUNNING range is available in stores and some of the articles can be bought online at http://www.ALDI.CO.UK  FROM 14TH APRIL and, as with all Specialbuys, once it's gone it's gone!
Here's a list of some of the products available:
Ultrasonic Pain Relief Massager £49.99
Premium Running Shoes £19.99
Running Shoes £12.99
M/L Running Jacket £9.99
M/L Running Trousers £8.99
Stasher Bottle £6.99
Ladies Running Sports Bra £5.99
M/L Running T-Shirt £5.99
Running Seamless Tank or T-Shirt £5.99
M/L Running Shorts £4.99
3 Pack Running Trainer Socks £3.99
Flashing Bands & Clips £3.99
Polarised Sunglasses £3.99
Mid Compression Running Socks £3.49
Ergonomic Running Socks £2.99
M/L Summer Running Accessories £1.99