Wisher – the must-have app this Christmas?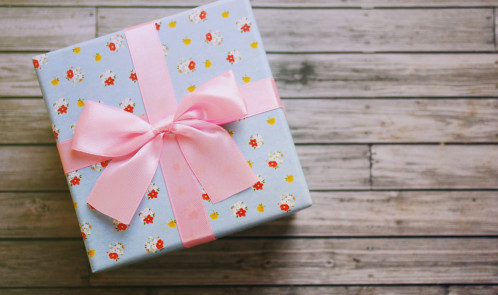 Here's a neat app to help you avoid those unwanted gifts with www.wisher.com. Here are the advantages of the new app:
Rediscover the childlike excitement of making a Christmas list – snap, scan, upload or browse for the things you wish for, whatever, whenever or wherever it is
No more unwanted gifts – see what each of your friends will really love
No more traipsing round the shops – wishes are geotagged, so Wisher lets you know when your friends' wishes are nearby
Enjoy the magic of a Christmas surprise – you'll never see what has been bought for you or by whom, but your friends will see your wish has been granted, so you still get the excitement of a real surprise but with no more duplicated presents
Free, fun, and simple app available on iOS and Android
Exciting new app to feature in your Christmas app/gifting guides
Recent research found that we spend a whopping £2.4billion on presents that go straight back to the shop, onto auction sites, to charities or just the back of a cupboard. But now there's an easy way to make sure family and friends know just what to get you this Christmas, and a way you can enjoy the magic of giving someone something they really love – the Wisher app.
Wisher turns your mobile into your own personal gift guide, allowing you to capture, store and share everything you'd love in one place, all year round.  It's simple: you spot your perfect gift on a shelf or online, then either scan its barcode or snap it. Wisher will then store it for you, and you can share your list with your friends and family or they can access it all year round.
And, because Wisher is a social gifting platform, when you want to buy a fellow Wisher something, you'll see what they want, too. So they'll also get the right gift every time – saving you time and money.
Once someone's bought you a gift and ticked it off, others will see that they shouldn't buy it for you, but you won't see that it's been bought, or by whom.
Wisher is free to download. It is available for iPhone, iPad and for Android devices. For more information go to www.wisher.com.