Winter cycling range – Aldi Special Buy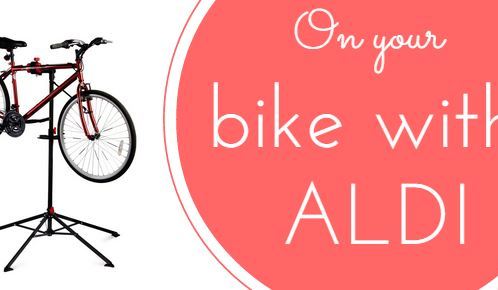 I have got my bike lights ready and will be braving the cold as I cycle to the gym…feel safer than walking when it's dark.
With this in mind, Aldi's winter cycling range has caught my eye. In stores from today and as always available while stocks last. From clothing and accessories, to gadgets and shoes, there's everything you need to keep warm and perform like a pro.
Serious cyclists will love the Performance Cycling Jersey (£17.99) – great for layering and keeping you warm whilst on the go. Breathable Performance Cycling Bib Pants (£29.99) are also in store, featuring a glow-in-the-dark design and a zip garage for a comfortable cycle. The range also includes an high quality Performance Cycling Jacket (£29.99) featuring a stand-up collar for added warmth and reflective detail for enhanced visibility and night-time safety.
This windproof Winter Cycling Jacket (£16.99), features three layers of softshell material with brushed fleece inside, making it a must-wear on chilly days. Together with Aldi's Winter Cycling Trousers (£13.99) and long-sleeved Winter Cycling Shirt (£16.99), you'll be fully prepared to hit the road and go the distance.
In the depths of winter, Aldi's tight-fitting Merino Base Layer (£15.99) and performance-enhancing Compression Base Layer (£9.99) will keep you warm, available in a choice of colours and featuring seamless material for an extra comfortable fit.
If you hate getting your feet wet when cycling in the rain, some Ergonomic Cycling Socks (£2.99) are specially-designed for winter and feature a water-repellent finish and a toe and heel protection to shield feet from the cold.  They come in sizes from 4 – 11 and I especially like the left and right versions and the comfort padding.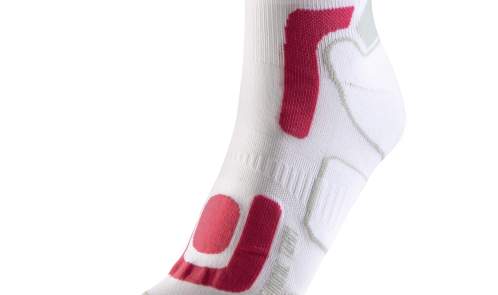 Be safe and make sure you're seen on the roads with Aldi's great value hi-vis Cycling Rain Jacket (£19.99) and Ultra Bright Cycling Shirt (£9.99). What's more, you can't forget about Reflective Bands (£3.99) and Front and Rear LED Bicycle Light Set (£6.99) – perfect for those dark and damp winter journeys.
Whether you're cycling up a mountain or commuting to work, every cyclist needs a reliable pair of shoes. Invest in a pair of these practical and stylish Cycling Shoes (£19.99) featuring pedal grip and removable insole.
Keep a close eye on your performance levels with this handy Heart Rate Monitor (£12.99) which wirelessly transmits performance information from the chest belt to the watch. It displays heart rate, training time, calories and fat burn. What's more, it is also water resistant, so great for all year round use.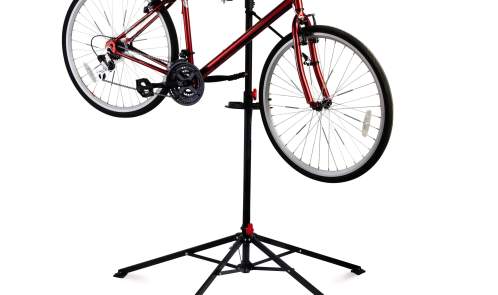 Finally, if you're putting in the miles, ensure you have everything you need for fixing and securing your bike with Aldi's Bike Stand (£29.99), Bike Tyre Puncture Repair Kit (£2.99) and Bicycle Tool Kit (£19.99).
Aldi's Specialbuys Winter Cycling range goes into stores 25th September but hurry because once they're gone, they're gone! I managed to get the full list of items with prices to share with you here. Enjoy and safe cycling.
| | |
| --- | --- |
| Bike Tyre Puncture Repair Kit | £2.99 |
| Bike Maintenance Spray | £2.99 |
| Drinking Bottle with Cage | £2.99 |
| Ergonomic Cycling Socks | £2.99 |
| Micro LED Bicycle Light Set | £2.99 |
| Microfibre Towel | £3.99 |
| Performance Cycling Wool Socks | £3.99 |
| Reflective Bands | £3.99 |
| Armoured Bicycle Lock | £4.99 |
| Helmet Cover | £4.99 |
| Bicycle Spoke Reflectors | £4.99 |
| Under Helmet Cap | £4.99 |
| Winter Balaclava/Neck Warmer | £4.99 |
| Front/Rear LED Bicycle Light | £6.99 |
| Cycling Accessories | £7.99 |
| Front & Rear Mudguard Set | £7.99 |
| Men's and Ladies' Waterproof Lobster Cycling Gloves | £7.99 |
| Men's and Ladies' Ultra Bright Cycling… | £9.99 |
| Men's and Ladies' Winter Cycling Shirt | £9.99 |
| Men's and Ladies' Cycling Compression… | £9.99 |
| Men's and Ladies' Waterproof Cycling Trousers | £9.99 |
| Dexshell Waterproof Breathable Socks | £12.99 |
| Heart Rate Monitor | £12.99 |
| Men's and Ladies' Performance Base Layer | £12.99 |
| Ladies' Cycling Trousers | £13.99 |
| Men's Cycling Trousers | £13.99 |
| Men's and Ladies' Merino Base Layer | £15.99 |
| Men's and Ladies' Winter Cycling Jacket | £16.99 |
| Men's and Ladies' Performance Cycling Jersey | £17.99 |
| Bicycle Tool Kit | £19.99 |
| Cycling Shoes | £19.99 |
| Men's and Ladies' Performance Cycling Trousers | £19.99 |
| Bike Stand | £29.99 |
| Men's and Ladies Performance Cycling Bib Pants | £29.99 |
| Men's and Ladies' Performance Cycling Jacket | £29.99 |
| Performance Cycling Rain Jacket | £29.99 |