Shpock – the boot sale app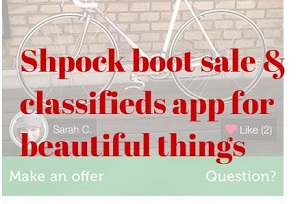 With more than one million users across the UK listing their nearly new items every day, your neighbourhood could be awash of great finds waiting to be discovered if you use Shpock.
Using the 'boot sale app for beautiful things', it is free for anyone with a smartphone or tablet to up-load or locate clothes, play things, fabrics and other essentials right in your neighbourhood.
You can even support local up-and-coming craft makers by browsing the "Young Designers" category for truly unique discoveries. Items are sorted by your current location in a super simple way making it easy to discover local treasures. Once you find something precious, you can get in touch with the seller directly and settle all details within the app. The app download is free and unlike other listings sites Shpock lets you list buy and sell free of charge too!
Make extra cash from unwanted items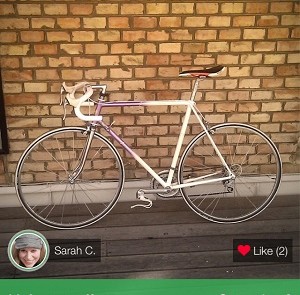 Listing your unwanted things takes just 30 seconds and are immediately viewable to people in your area. A recent study has shown the average British household hordes a very handy £517 each! Not bad if you're a bit short before pay day.
Shpock is the first point of call with many looking for a bargain in categories such as home and garden, child and baby, sports, electronics and much more not to mention the plethora of items listed in the 'Free Stuff' selection.  
Since the UK launch in March 2014, Shpock has gained more than 1 million users in Britain alone. Over on the continent the boot sale app has surpassed the 4 million downloads mark, continuing to grow into one of the largest mobile first marketplaces in Europe.