Raffler: free raffle app for cash in return for watching a couple of ads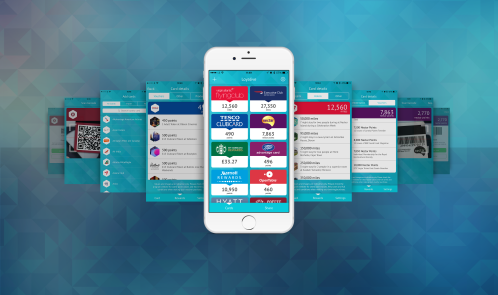 I am a massive fan of FreePostCode Lottery and Number Plate Lotto, so Raffler, is another take on the idea of giving away free cash..and this new service gives away a lot of money! Downloadable on iOS and Android, it claims to be the first UK-based app to crack the dream of giving people money for free.
The prize pot is generated by the advertising revenue from the mobile adverts. While Raffler grows its user base, each daily prize draw is set at a minimum of £1,000 (this is guaranteed as a minimum for one year from the date of launch on 1st February 2016), with the largest Jackpot to date being a mega £4,000 rollover. As the number of daily players increases, and more adverts are watched, there is potential for the prize pot to grow. If you do register, please don't forget to use my referral code – PVZB9Y, then both you and I get a £100 bonus if we ever win….thanks!
Since the app launched in February 2016, Raffler has attracted over 27,500 players, more than 623,000 entries and over £88,700 has been given away in cash prizes.
The app works by allowing players to enter the daily prize draw for free. Players do this by activating the app, which then streams two 30 second adverts to their phone. Once the adverts have been delivered, the player usually has to download an app, and is then entered into that day's draw with an allocated ticket number. At midnight each day a winner is randomly selected by a random key generator.
Players can only enter one draw per day, but can play for as many days as they want, without ever having to pay any form of entry free. Players have to check their app each day within 24 hours of the draw to see if they hold the winning ticket. If they are the winner they can claim the cash prize through their app. In the event that someone doesn't claim their prize, the cash is rolled over to the following draw.
The simplicity and transparency of the app has meant it's been a hit with a wide range of demographics, with winners of the daily jackpot including students, housewives, mums, and professionals, from right across the country.
Since trending in the App Store within 48 hours of launching, Raffler has grown organically and is now embarking on a push to hit 100,000 users by this summer.
Raffler's dream is to give everyone the chance to win for free and has a number of exciting developments to release in the coming weeks. These include changing the draw to 7pm and offering smaller prizes every day, to increase the number of winners dramatically.
Raffler is the brainchild of Trinity College, Dublin graduates Joe Glick and George Hattrell who wanted to find a genuine way to give people the chance to win money without a catch.
Due to Raffler being free to enter, is it not legally considered as gambling, however as part of its commitment to social responsibility, Raffler limits plays to users who are 16 or over. If you do register, please don't forget to use my referral code – PVZB9Y, then both you and I get a £100 bonus if we ever win….thanks!