Nominate your 'tightest' friend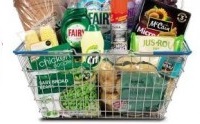 An online freebie website is calling on the public to nominate their 'tightest' friend to be considered for a six month 'freebie quality checker' job role, for which both the nominee would earn £500 each month, alongside freebies to review.
The job role would entail reviewing the site's selection of freebies. Freebiesupermarket.com wants to ensure that its freebies are the best online, so if one isn't deemed as a quality freebie by the frugal freebie checker, it will be removed and replaced by another.
Members of the public need to nominate their cheapest friend by the 23th May 2016, along with an instance in which they've been particularly stingy – https://www.freebiesupermarket.com/nominate-a-mate.
The website team hope to publish the best and funniest examples of people's friends being 'tight' with their money on the website's blog, two weeks after the job application closing date.