Holiday home rentals vs hotel rooms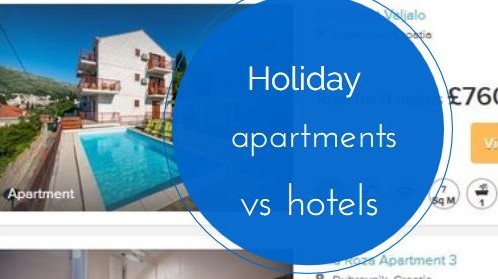 I like staying in hotels, but am considering a holiday apartment this year. I have done some digging and found a comparison of holiday apartment prices vs hotel room prices.
Dubrovnik, Cannes and Palma de Mallorca offer the biggest savings per night, with a one-bed  apartment in Dubrovnik being on average £79 cheaper than a typical hotel room.
Apartments are appealing as they are bigger than hotel rooms, often come with kitchens and laundry facilities, have a separate room for kids and you can bring pets sometimes. However, the other side of me is saying, I can head down to the restaurant, there is room service and someone will clean my bathroom every day in a hotel. It's a tough choice.
To help my decision making I'm using this holiday apartment Price Index that a company called HouseTrip.com released a few weeks back, so it's still valid! The map shows the top 22 destinations for money saving across Europe. The darker the circle, the more money to be saved and the % is the average saved per night: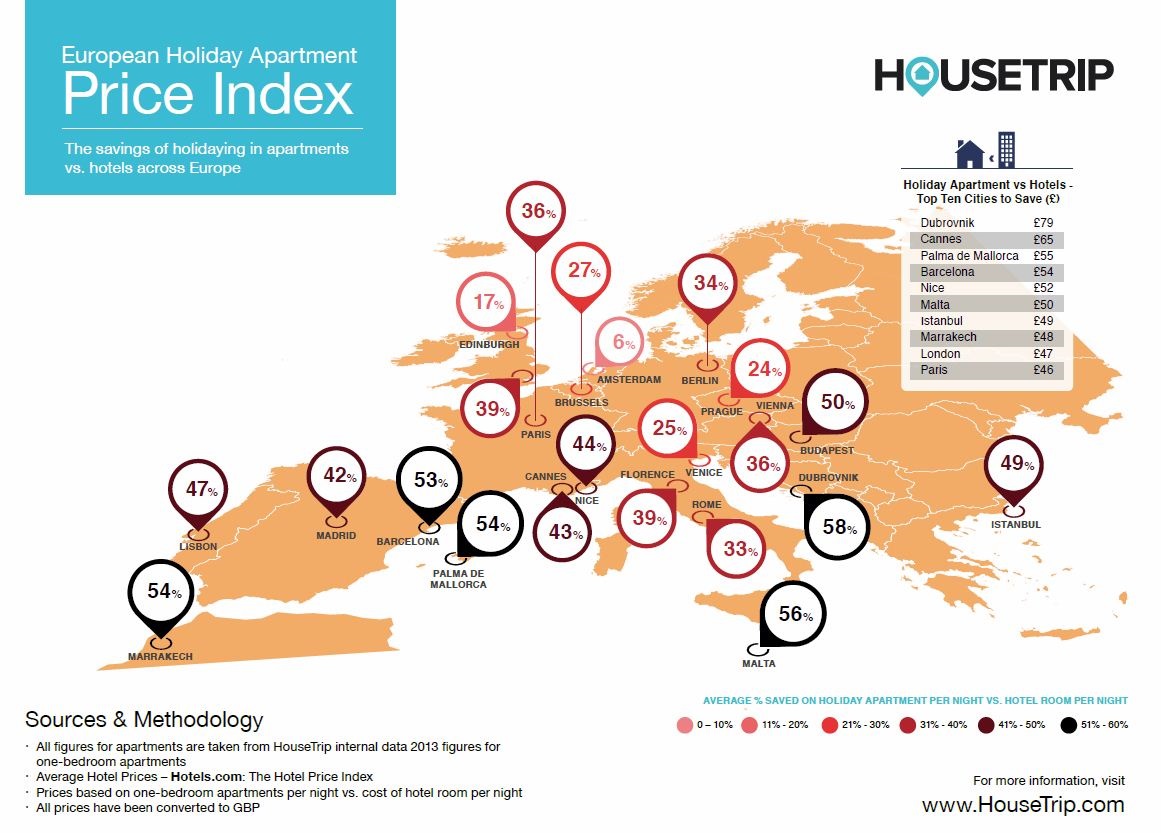 I've been looking through the Housetrip website as they had to have done the research for some reason….turns out they offer over 320,000 properties to choose from in over 20,000 destinations worldwide.
I searched for an apartment in Dubronik and found 244 places and a map showing their location. Of course, I don't know if they are free but I guess the sooner you book the better the chance of a nice apartment. I narrowed it down to properties for £50 – £100 per night, pool, internet and kitchen and found these two for two of us from 12 – 21 August.  Am I impressed? Actually they are not bad in terms of location, facilities and price, so maybe I would consider an apartment this year….it remains to be seen.