Giveaway – 6 months supply of Seven Seas Perfect7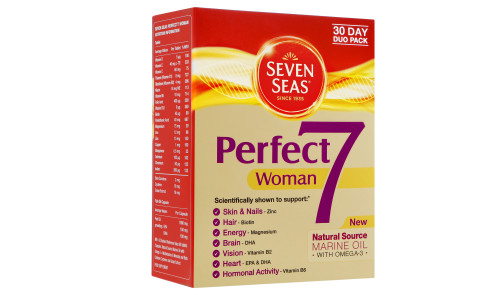 Here's the next of my January giveaways. To help get over the feeling of being skint, I am organising giveaways for my lovely readers.
6 months supply of Seven Seas Perfect7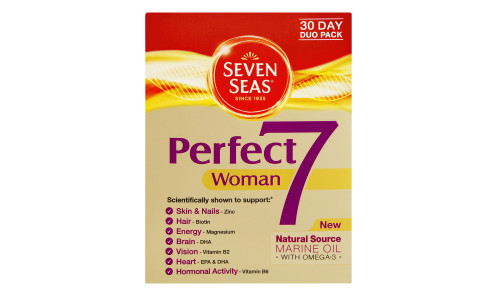 Seven Seas has developed Perfect7 for people feeling the first signs of ageing and who want to help support their body from the inside. With a unique blend of marine oils, rich in Omega-3, and key vitamins and minerals, Perfect7 has been formulated with 7 key benefits in mind for both men and women.
The Perfect7 formula provides nutrients into the body's cells to support the body from the inside as it ages and includes marine oils. Men and women are not the same – especially when it comes to ageing. This is why Seven Seas has developed two distinct formulations for Perfect7 Woman and Perfect7 Man. These two supplements recognise the differences in specific nutritional requirements between the sexes.
For women Vitamin B6 helps to regulate hormonal activity, as well as Zinc which contributes to the maintenance of normal skin and nails. For men Vitamin D contributes to the maintenance of normal muscle function and Vitamins B6 and B12 that contribute to normal energy-yielding metabolism are included.
This competition prize includes a six month's supply of Seven Seas Perfect7 Woman or Man.
How to enter
Win Seven Seas Perfect7
Terms and conditions: – This prize is non-transferable, cannot be exchanged and no cash alternative will be offered