Getting the most out of freebie round-up websites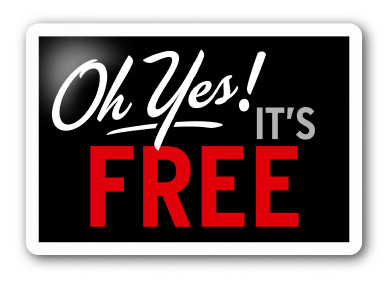 With so many freebie sites, how do you make your freebie hunting more effective? Here are my top six tips to ensure that you get the best of the free items that companies are willing to offer.
1) Create a second email address to use when applying for freebies. These companies tend to send lots of emails. You can setup new free email addresses at Gmail.com or Hotmail.com
2) Join the freebie round-up sites' Facebook and Twitter pages if you want to be notified instantly about  latest offers. All new offers are directly onto  social media channels.
3) Subscribe to their Weekly Email Newsletter if you want round-ups of the best freebies of the week. Usually their teams handpick the offers and make a note of the day, for example LatestFreeStuff's (my fave service) sends out every Wednesday.
4) Download any iPhone/Android mobile apps they offer, so you can check up on the latest offers  on the go.  The apps are usually 100% free and will be updated everyday with the latest offers.
5) Apply for freebies as soon as you can. The quicker you are, the better your chances. Popular freebies tend to be snapped up pretty fast. Make sure you check everyday and keep requesting the best offers.
6) Make sure you follow the instructions of each freebie offer. Fill in all the details they need. Please make sure you add the correct address. This is vital to get the freebies delivered to your house.