Free eye test at Tesco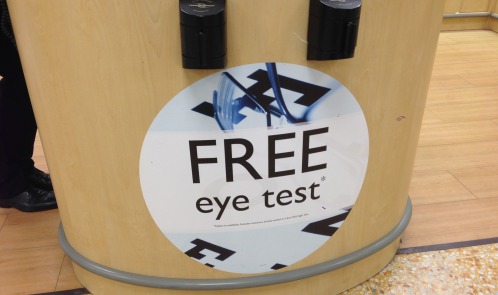 Today I went for my free eye test and Tesco and overall it was a good experience as it didn't cost me anything and I didn't feel under any pressure to make a decision there and then.
I turned up and must admit it wasn't a warm welcome. I was pointed to a section and the guy didn't even bother to talk to me, so I asked him what was going on and he explained that he was looking for my appointment.
They took my trolley which was great and a guy took me to a room to do the pre-test test which is where they blew air into my eyes. At no time did I see them wipe the bit where I rested my chin, though I saw wipes in the opticians room. Maybe they wiped them after every customer, but at Vision Express, they make a point of wiping in front of you.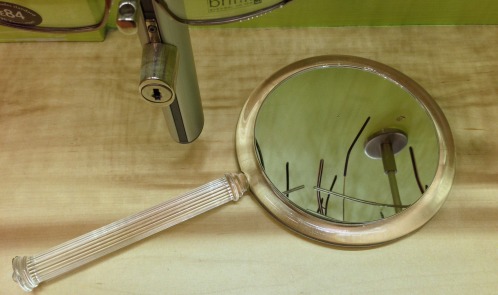 The optician was great. It was a standard test and my eye site has deteriorated. As I don't wear glasses often, I asked about varifocals and he explained them to me.
He gave me my prescription at at no time did I feel a hard sell. I was the passed to a retail assistant who recommended that I go for the single lens glasses as varifocals were more suited to people who were glasses regularly. However, I wanted to know more about the varifocals and the lady showed me a sheet with prices. She couldn't photocopy it for me or let me take a photo of it as her manager said she wasn't allowed.
In terms of prices, Tesco impressed me. If I went for single lens glasses, frame and protective coating, I would be looking at £99 for two pairs of glasses. They had even cheaper glasses and the other style I liked was £85 for two pairs.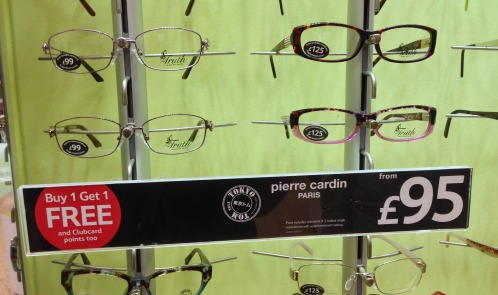 I didn't buy straight away as I went home to discuss this with my hubby and sister as they wear glasses and I wanted their advice.
All in all, a free eye test, no hard sell and a low cost option once I have decided make Tesco an attractive place to buy glasses.