Don't chuck it, fix it with Sugru – the miracle fixing stuff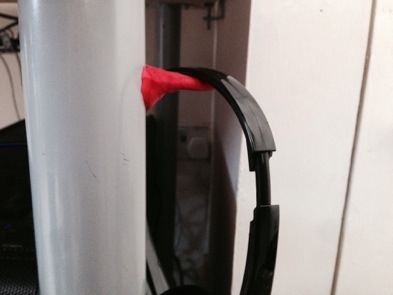 What is Sugru and how has it changed my life forever? Well both Mr BH and I are massive fans of Sugru, a sort of mouldable play dough that sets hard and can be used for stacks of things.
Sugru is malleable when removed from its airtight, moisture-proof packaging, which Mr BH keeps in the fridge. It hardens at room temperature and is malleable for 30 minutes, so he has a couple of jobs in mind before opening a packet. It comes in different colours too, we have yellow, red and black and picked it up at the Sugru website for £12.99 for 8 packs of Sugru. Smaller bundles are also available.
Sugru sticks to almost anything including aluminium, steel, copper, ceramics, glass, fabric, brass, leather and plywood.
His first use was stopping my soap tray in the shower slipping down the pole. It was so annoying but Sugru fixed it – see the black blob on the pole…that's Sugru. The stuff is waterproof and it's been supporting the tray for a year now, so I'm happy.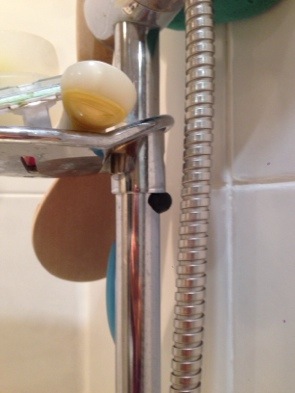 I now have hooks for my headsets so they are safe when I don't need it but on hand when I do: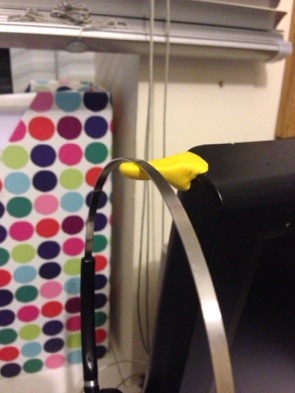 Here are some other uses for it with images taken from the Sugru website: