Giveaway – six months supply of ACE for Colours stain remover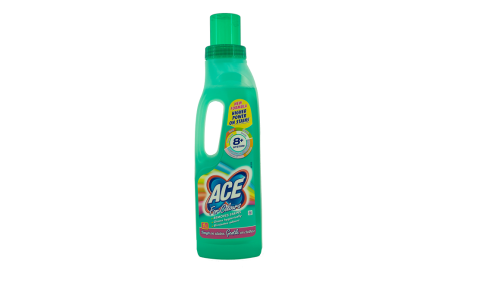 Stains on your favourite clothes can be a nightmare scenario, particularly if they prove difficult to remove. However, fret no more as a six month supply (12 bottles) of ACE for Colours stain remover could be yours, courtesy of the ACE Angels! Perfect if you have a big family, are in charge of washing a team's kit or just want to keep your clothes looking lovely.
ACE for Colours is a unique stain remover and detergent booster which has been specifically formulated to remove the toughest of stains, whilst being gentle on the most delicate of clothes. Perfect for everyday use, ACE can be used on silk, wool and even cashmere. Not only does ACE ensure all fabric colours shine by preventing bleeding or transferring to other garments, but it also helps to keep whites whiter for longer!
With ACE you can tackle the most common and toughest stains which are caused by food, drinks, cosmetics, grease, vegetable oils and trapped dirt.
Our very own ACE Angels have four helpful tips on how to tackle those extra stubborn stains:
Treat it quickly: the faster you treat it, the more chance you have of removing the stain fully.
Remove any excess: for example with chocolate freeze the stain until it is hard and then scrape it off with a blunt knife.
Leave to soak: if the stain is particularly bad then soak for 30 minutes using a stain remover product such as ACE for Colours.
Wash with ACE: the final step is to put your clothes in the wash, alongside your usual detergent and a capful of ACE for Colours and then you're done! (Remember do not place the item in the dryer as the heat can cause the stain to set if it has not been fully removed).
Enter ACE for Colours competition here
ACE for Colours is available from Waitrose, Tesco, Morrisons and some Asda and Sainsbury's stores. A 1ltr bottle of ACE for Colours Classic retails at £1.99 and a 700ml bottle is also available from Poundland, Poundworld 99p stores and Poundstretcher. For further information about ACE, please visit the website or the ACE Facebook page: www.acecleanuk.co.uk / https://www.facebook.com/ACECLEANUK