Can your cats earn you money?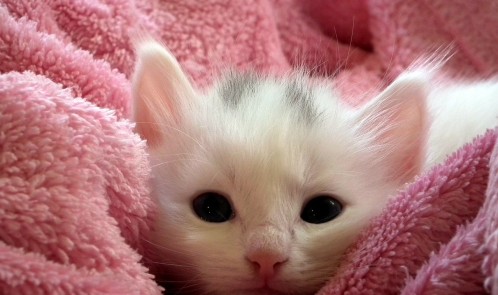 Hell yeah! With new FreeCatLottery, they can. I laughed a lot when I heard about this, but as a colleague of mine has four cats and surely wouldn't mind having an "earning cat", I thought I'd share it with my kitty loving readers.
What is FreeCatLottery.com?
FreeCatLottery.com is a new website where one person's cat is drawn out of a hat to win a cash prize every day. It's completely free to enter your cat — just upload a photo of your favourite feline and it will be automatically entered for the draw every day.
If you enter your cat now you've got a great chance of winning as not many people know about the site yet.
How Much Can I Win?
Prizes currently start at £10 every day and roll over to the next day if the prize isn't claimed. Matt, who runs the site, hopes to increase the prizes over time as more people enter.
What If I Don't Win?
Don't worry – there's always the next day's draw to look forward to. (And a photo of a cute cat to enjoy in the meantime!)
How Can My Cat Take Part?
Just go to FreeCatLottery.com and upload a photo of your cat to enter. Your cat will be included in the next day's draw.