Calculating the cost of a wedding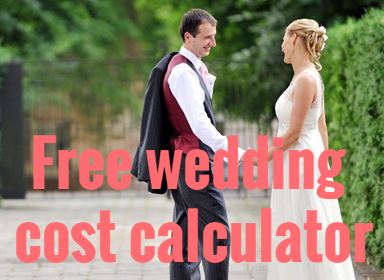 My wedding cost a small fortune…luckily my dad paid for it! But that was many years ago and I know of plenty of my friends who are contributing to their own weddings and plenty of others who are getting married for the second time.
So check out this awesomely cool Wedding Cost Calculator that might be useful when you are planning your special day. This interactive, user friendly app considers each element of the cost of a wedding to give ballpark quotes for what each element will cost and helps anyone  looking to budget for their big day. From venue and photographer to place settings and hair and make up costs, I reckon that this calculator do some rough sums to understand what you may be able to afford.