Bargain cat litter – Felight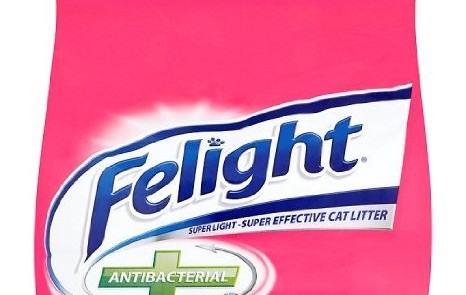 So this is the second of the bargain cat products I am reviewing as I am now officially a cat friend. If you are not a cat lover or owner, this post is not for you, as it talks about a cat toilet!!!
Felight is according to its packaging "Super light and super effective….Felight brings you the best, most effective cat litters and a range of accessories to make the everyday tasks as easy as possible. From super absorbent and odour controlling cat litters to odour free wipes for the regular tray change. There is a cat litter for every type of paw in our growing range."
And this is what I say:
This cat litter (£2.98 for 10 litres + P&P) appears to be very odour neutralising but does not clump like some litters do, which may or may not be a negative point depending on how you manage your cat's litter. We couldn't smell any odour from both pee and poo and so it was okay to have in the house. It seemed to attach to the poo, which is probably why it was so good at getting rid of any bad smells. As for pee to soak ratio I was unsure at how good it would be at this given the small test sample available.
SUMMARY: Very odour neutralizing but doesn't clump.
The antibacterial cat litter (£3.89 for 4.2 litres + P&P) is very different from the crystal type of litter as it has a very fine texture, like sand. This type of littler is clumping litter, which forms sand like balls when it absorbs pee so it can be easier to clean on a daily basis but will require top up. Again there was no odour given off which was great. The package does mention something about being more hygienic than other litters.
SUMMARY: Easy to clean as it clumps, plus is good at neutralising odour.