5 Things You Need To Know To Succeed At Matched Betting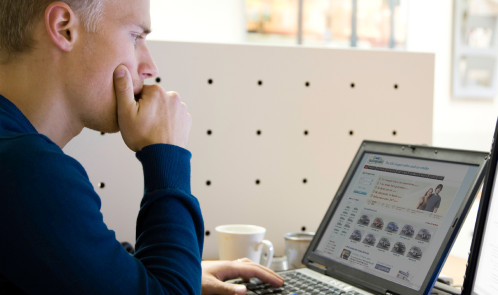 So after a long time thinking about it, I have started my matched betting journey, and my biggest inspiration is Emma at EmmaDrew.Info, so I asked her to write me a short post about top tips she has to share about Matched Betting…she's made just under £10K, tax free from it since July 2015, so she's worth listening to.
"I love finding ways to earn extra cash and letting others know what works and what doesn't. Since July 2015 I have been making money tax free and risk free using a gambling loophole called matched betting and I would love to share 5 things you need to know to succeed at matched betting.
What matched betting is
The first, and most important, thing that you need to know is what matched betting is. Matched betting is a way of using bookmaker offers (I am sure you have seen free bet offers advertised on tv or across the internet) to guarantee a profit. It isn't traditional gambling – you are not expecting on particular outcome, instead you are covering all of your bases. Whether you are looking to boost your income by £100 or £1,000 a month, there is some serious money to be made here. It is completely legal and has even featured in The Guardian.
Why it is tax free and risk free
Earning tax free money might sound too good to be true and you might be wondering how it can be tax free. Gambling winnings in the UK are not taxable (for example, if you won the lottery, you would not pay any tax on it). Matched betting earnings are technically considered as "gambling winnings" and therefore aren't taxable. Of course, there is always the concern that the UK Government might consider taxing gambling winnings – if matched betting is something that you are considering doing, it is better to get started sooner rather than later.
Matched betting is risk free because you are not hoping for a particular outcome to occur, like you do with traditional gambling.
How to get started
There are plenty of bookmaker offers to take advantage of and knowing how to get started can be the hardest battle. All you need to do is carry out an internet search for "matched betting" and you will come up with a whole host of options, from free websites, blogs and groups to paid subscriptions. There is something to suit everyone. I am using a paid subscription (read more about getting a free trial with them) but it is about finding what works for you. If you are really struggling to get started then there is nothing wrong with paying for a few months of a paid subscription until you get a better grasp and go it alone.
Having a bigger starting pot is best
In order to make money you will need about £60 to start with – this is so that you can start placing your bets. However, the more money you have available, the more money you can make. You aren't handing this money over to someone – you are using it to sign up to bookmakers with accounts in your own name and you can withdraw the money whenever you need it.
Tracking your earnings is important
When you start on your matched betting journey you will have money in a whole host of accounts and it can be confusing to figure out how much profit you have made. You need to find a system of recording your earnings that suits you. If it is pen and paper then grab yourself a notebook, or if you love tinkering with spreadsheets then use them. If you are looking for a matched betting spreadsheet that also works on Macs then you can download one from Match&Go – the website isn't complete yet but the spreadsheet is fully functioning and available to download. We use Profit Accumulator and have made over £1,000 since starting in April.
If you have been thinking about getting started with matched betting then these 5 things that you need to know will help you to get started on your own matched betting journey."