10 things worth knowing about healthcare cash plans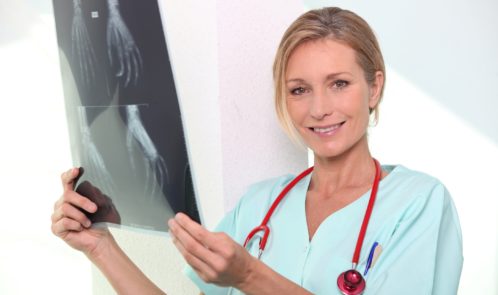 Taking care of our health has never been higher on the agenda – we're getting fatter, older, consumed by electronics and worse. Sensible eating, a healthy lifestyle, regular exercise – they're all important to us. While we do have the NHS, sometimes don't you wish that queues would be shorter and results in faster?
Did you know that you could be creating an even healthier life for yourself and saving money on simple everyday health care costs by having a health care cash plan?
Cash plans offer multiple benefits, not only by making essential health care more affordable, but also in the improved outlook on health they help to give to individuals. Leading cash plan provider Sovereign Health Care gives us the lowdown on what having a cash plan means and why every family should at least take a look at them in more detail.
1. A cash plan isn't the same as medical insurance
A health care cash plan isn't like private medical insurance as you don't have to be unwell to use it – you can get tax free cash back towards a range of everyday, essential health care costs such as dental check-ups and treatment, glasses/contact lenses, prescription charges, physiotherapy and much more. Plus a cash plan covers NHS and private treatment costs so you can choose where you have your treatment.
2. It costs less than a fast food meal to cover yourself
In a time when money is tight there is a school of thought that suggests one must hold on to every penny, but in some instances you can spend a little to save a lot. With Sovereign Health Care, for instance, cash plans start from just £2.28 per week – less than a fast food meal or a pint of beer!
3. A cash plan is ideal for people who like to stay active
Money back on prescription charges and visits to opticians and dentists are by no means an exhaustive list of what's covered by a cash plan. You can also claim back for alternative therapies such as acupuncture, reflexology and homeopathy. Cash plans are also ideal for people that play sport and have an active lifestyle; for example the physiotherapy, chiropractic or podiatry benefit could really come in useful should an unexpected injury occur.
4. It can make the family budget stretch further
By claiming cash back for everyday health care costs you can get the right care when you need it, rather than just getting what you can afford. Essentially, a cash plan puts money back in your pocket that can be spent on other family essentials. It's easy to make a claim too – you simply submit a claim form along with the receipt from your treatment, and the money can be paid directly into your bank account in a few days.
5. Cash plans aren't for just for older people
Cash plans are for everyone and you can start to benefit from a young age. In fact the younger you are the better as your overall long-term health could be positively impacted once you start to use your plan.
You can join the Sovereign Health Care plan from age 18 to 76 and no medical is needed; the same price applies to everyone regardless of age or medical history. Plus cash plans often cover dependent children for free for many of the benefits an adult is covered for. So if your child wants a pair of glasses that are more expensive than a standard NHS pair, a cash plan can help make up the difference in cost.
6. You can get round-the-clock support
A small monthly payment, that's easy to manage, can take the sting out of unforeseen health issues, but it can also provide you with round-the-clock support to help deal with life's challenges. The Sovereign Health Care cash plan includes access to a 24 hour telephone helpline, so customers can speak to an expert about everything from managing money and staying healthy to family crises or buying a new home. So not only can a cash plan support your physical wellbeing, it can also support your emotional and mental wellbeing too.
7. You'll be more aware of your health
Having a cash plan in place can also have a positive impact on a person's overall awareness of, and interest in their health and that of their family. Not only does it encourage them to seek treatment quicker to stay fit and well, they may be more conscious of making healthier lifestyle choices, for themselves and their family.
8. You could reduce the amount of time you're off work sick
Cash plans allow people to proactively manage their everyday health, which means they could be less likely to need to take time off work due to illness or injury – something that benefits both the employee and their employer! If you're one of the 4.8m* self-employed people in the UK then this will be of even greater importance and help to alleviate worries about loss of income.
9. Cash plans can help reduce pressure on NHS services
Increased awareness of personal health also benefits society as a whole. As people begin to take a broader and more proactive interest in their health they will be more likely to consult a professional about a problem sooner rather than later. This proactivity could resolve issues before they develop into something more serious, benefiting the individual as well as reducing the burden on the NHS. What's more, cash plans can help people to afford treatment privately which means they receive treatment quicker because they don't have to wait on the NHS, once again reducing the burden on the NHS.
10. It can help give you peace of mind
Never underestimate the value of having peace of mind when it comes to your finances. Knowing that you can claim money back for your own and your family's health care means you don't need to worry as much about the cost of that annual trip to the dentist or a new pair of glasses; you could even treat yourself to some much needed relaxation therapy such as acupuncture or reflexology!
For more information on Sovereign Health Care please visit www.sovereignhealthcare.co.uk.