Code – 10% off holiday rental in Bonnie Scotland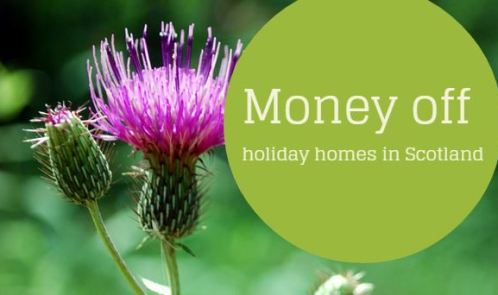 With the Scottish referendum bringing Scotland to the top of everyone's minds, I started to wonder how easy it would be to travel across the border if the vote had been yes. Thankfully, it was no so I won't be having my passport checked or whatever border controls would be put in place.
To recognise the fact that many of us will go to neighbouring countries for our holidays and Scotland is one of the most beautiful countries I know, I've teamed up with HouseTrip, one of the world's largest holiday home rental websites, to offer you a 10% discount on all HouseTrip holidays within Scotland, with the following discount code: LX4APC7X7PT8
This is valid until 23:59:59 UK time on 28 September 2014, please see below for T's & Cs.
Terms and conditions
1 This voucher code entitles you to get 10% off the price of your booking for all properties listed on www.housetrip.com [2]; it does not apply to any Additional Fees charged by your host and you must pay these additional fees directly to the host, usually at check-in.
2 To use this voucher code you must: i) be over 18 years old; and ii) be a registered user of www.housetrip.com [2]. You are not permitted to sell, trade or purchase any voucher code in any way.
3 You must redeem the voucher code as part of a booking before 23:59:59 UK time on 28 September 2014 on www.housetrip.com [2]. It is your responsibility to ensure you correctly enter the code in the "review your rate details" section. All bookings are subject to availability and acceptance by the host.
4 Promotional vouchers cannot be used retrospectively, i.e. they cannot be applied to bookings that have already been made with HouseTrip.
5 You will not be able to re-use this voucher code, even if you cancel your booking.
6 This voucher code cannot be used in conjunction with any other offer. You cannot redeem any HouseTrip+ Night when you use this voucher code.
7 There is a limit of only one voucher code per person and only one voucher code can be used per booking.
8 We reserve the right to withdraw or amend this offer at any time without prior notice. Your statutory rights are not affected. i) Usual HouseTrip Terms of Use and Booking Terms apply. HouseTrip Limited is the promoter of this offer.
9 These terms and condition are governed and interpreted in accordance to English law.