Tips for finding bargain last minute breaks in school holidays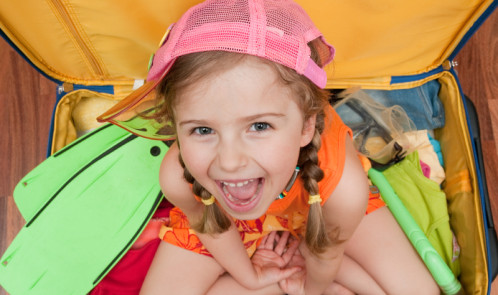 If you still haven't booked your trip for the school holidays, there's no need to panic. In fact, you may have done yourself a favour by waiting until the last minute, because there are quite often much cheaper deals to be had.
In the second of my series on finding cheaper last minute breaks in the school holidays, I thought I'd find out what the experts advise.
I got in touch with Chris Clarkson, the Managing Director of online travel agency www.sunshine.co.uk, and he's got some interesting advice, which I'm sharing here.
Empty rooms
Hotels will want to fill up their empty rooms, so prices will often be lower in comparison to if you'd have looked to book in advance, when they didn't know what demand would be like. Other ways in which you can get a lower priced last minute break in the school holidays are as follows:
Drop a star rating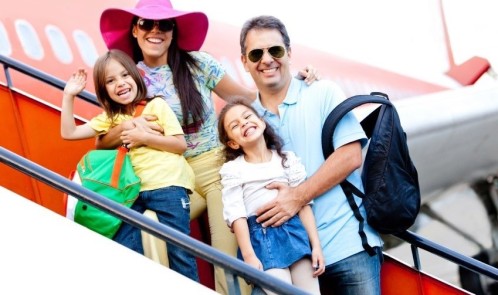 Don't be tempted to book 5* accommodation, even if that's what you're used to. Explore 3* and 4* options and you may be pleasantly surprised at what you find. Sometimes, it's difficult to tell the different between 4* and 5* hotels, but you'll certainly see a difference in the price. Besides, how much time do you really spend in your room?
Do consider all inclusive
Some people think all inclusive holidays are exclusively for the wealthy, but that isn't so. These kind of deals are perfect if you don't want to have to worry about saving up lots of spending money. Particularly on a family holiday, it's nice to have the security of knowing you won't run out of money to buy meals by booking all inclusive and having all your food and drinks provided. The price jump from self-catering or B&B to all inclusive isn't always that extreme and, actually, by paying that little bit extra at the booking stage, you will actually end up saving money over the duration of the holiday.
Stay close to home
For a cheaper last minute break, don't venture too far. This will significantly reduce the amount you pay for flights and so it will have an impact on the overall price of your holiday. Consider destinations within France, Spain, the Balearic Islands, Portugal or the Canary Islands if you do want to go a little further. These are all places that have short flight times and cheaper airfares.
Avoid package deals
Avoid package holidays where you are only shown one overall price. Make sure you can see a breakdown of the flight costs, the accommodation costs and any other extras which will enable you to compare the quotes with other travel companies to ensure you are getting the best deal. Also, look for holiday companies that offer a low price guarantee, so you know you're getting the cheapest price.
And as proof that this advice can work, I took a look around www.sunshine.co.uk and found these deals:
Location: Marmaris, Dalaman Region - Turkey
Overview: These apartments are ideal for those looking for self catering apartments, in a quiet area, but close enough to enjoy the night-life of Marmaris.
Hotel: 3 star Club Sunset Apartments https://www.sunshine.co.uk/hotels/Club_Sunset_Apartments-11997.html
Date: 20 August 2015
Duration: 14 nights based on 2 adults
Board: Self Catering Only
Prices from (hotel only): £152.86 per room (£76.43pp)
Flight Prices from: Depart Glasgow with Thomsonfly from £193.60pp
Overall Cost Per Person: £270.03pp

Location: Calis Beach, Dalaman Region
Overview: Comfortable accommodation and attractively furnished pool bar and restaurant terrace with regular live music, just 500m from the beach
Hotel: 3 Star Harman Hotel https://www.sunshine.co.uk/hotels/Harman_Hotel-2226.html
Date: 17th August 2015
Duration:7 Nights
Board: B&B
Prices from (hotel only):£201.22 Per Room (£100.61pp)
Flight Prices from: Depart Gatwick with Pegasus Airlines from £281.22pp
Overall Cost Per Person: £381.83pp

Location: Ischia, Neapolitan Riviera
Overview: Set in a large garden and just minutes from Citara Beach, this Soa hotel offers warm hospitality and a relaxing atmosphere.
Hotel: 3 Star Park Imperial Terme Hotel https://www.sunshine.co.uk/hotels/Park_Imperial_Terme_Hotel-15825.html
Date: 11th August 2015
Duration:7 Nights
Board: Half Board
Prices from (hotel only):£523.03 Per Room (£261.52pp)
Flight Prices from: Depart Stansted with Easyjet from £290.72pp
Overall Cost Per Person: £552.24pp

Location: Benidorm, Costa Blanca, Spain 
Overview: The Fiesta Park Hotel is a popular hotel that offers guests an excellent range of facilities and a fantastic location close to all the local amenities.
Hotel: 3 Star Port Fiesta Park Hotel https://www.sunshine.co.uk/hotels/Port_Fiesta_Park_Hotel-453.html
Date: 13th August 2015
Duration:7 Nights
Board: Half Board
Prices from (hotel only):£509.63 Per Room (£254.81pp)
Flight Prices from: Depart Gatwick with Monarch Airlines from £243.70pp
Overall Cost Per Person: £498.51pp

Location: Ca'n Picafort, Majorca
Overview: A 3 star beach front hotel set near the centre of Ca'n Picafort with many facilities include a range of water sports. An ideal hotel to relax and enjoy this area of Majorca.
Hotel:3 Star  JS Horitzo https://www.sunshine.co.uk/hotels/JS_Horitzo-6348.html
Date: 14th August 2015
Duration:7 Nights
Board: B&B
Prices from (hotel only):£477.74 Per Room (£238.87pp)
Flight Prices from: Depart Luton with Monarch Airlines from £230.70pp
Overall Cost Per Person: £469.57pp