Tenerife holiday on the cheap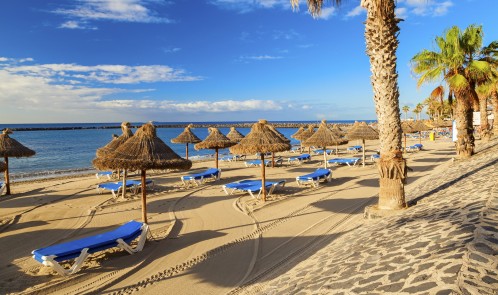 Tenerife is a fantastic destination for those seeking a getaway without breaking the bank. And, what's more, if you're particularly crafty, you can get a great Tenerife holiday for even less! We've put together some top tips for getting there on the cheap, so you can enjoy a sunny break away, even on the tightest of budgets.
Choosing Your Accommodation
If you know in advance what sort of accommodation you're after, then this certainly helps. All-inclusive holidays might seem like a wildly expensive option, but if you're travelling with kids, who seem to want another drink or ice cream every five minutes, then having everything pre-paid can be worth its weight in gold.
If travelling with friends, a large apartment divided between you can cut the price per head right down. Equally, if you're one for soaking up everything there is to do all over the island, then a no-frills budget hotel in Tenerife might be all you need. After all, if you're out enjoying your holiday, then all you need is a comfortable bed, right?
Whatever kind of accommodation you're aiming for, TripAdvisor is your best friend when narrowing down your search. Use other people's' reviews to help guide you, but don't take them as gospel. As the saying goes, one man's trash is another's treasure.
Booking Your Break
It pays to do your research when it comes to booking a holiday, and with Tenerife in particular, you're certain to find thousands of great deals out there… narrowing it down to the very cheapest, whilst still meeting all your requirements, is the trick.
Check out specialist Tenerife holiday sites, such as Cheap Holidays Tenerife, as these are more likely to have the best deals going. Drawing up a chart for yourself based on what you can get from different options is a good idea to help you narrow down the best bargain for your needs.
Flight Savings
If you are able to be flexible with your dates, or even book far in advance, then you stand a much better chance of saving money on flights to Tenerife. Those with school-age children might find themselves limited to expensive school holiday times only, but lower demand seasons, like the October half term, for instance, will be cheaper than trying to holiday in Tenerife in mid summer. Without kids, though, if you're happy to fly mid-week, mid-term, or even in the middle of the night, then prices can be far lower.
Being flexible on which airport you fly from can also help knock a few pounds off. If you have friends or family living close to an alternative airport, why not use the opportunity to spend the night with them for a catch-up before heading off on your travels? If you're lucky, they might let you leave your car at their place, saving you a fortune in airport parking. They may even offer to drop you off and pick you up!
The great thing about Tenerife is that there is literally something for everyone. If you take the time to make a note of everything you're looking for in a holiday, then there's a good chance that, with a little searching, you'll be able to find exactly what you're after for very little money. And the best bit? Tenerife is warm and sunny all year round, so you can be sure of balmy beach weather whatever time of year you're planning to get away!