Sunscreen lotion for a £1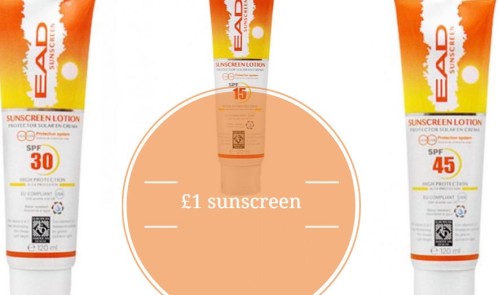 Had to share this one with you as I know that sunscreen and sun cream is really expensive. I pop along to Aldi for mine but I saw this offer from the poundshop.com and had to tell you about it. The lotion comes in Factor 15, 30 and 45. I looked around for reviews but can't find any, however, the same product is available on Amazon for £2.99+.
Each product has the following specifications:
UVA & UVB Protection System
Lightweight, Water Resistant & Non Greasy
With Vitamin E & C
120ml
If you want to stick with a trusted name, I found products on eBay from £4.80 and you could always do as I do and buy the travel size bottles of Soltan from Boots that can be used for every day. I got some for £4 in the shop and here is the same sized bottle online, but not the exact same product.
When ordering from poundshop.com, it's worth stocking up as these are their delivery prices:
Order Up To £19 – Standard Delivery is £3
Order £20 or More – Standard Delivery is £2
Order £25 or More – Standard Delivery is £1
Order £30 or More – Standard FREE DELIVERY!