How to save money on winter sun or a trip to New York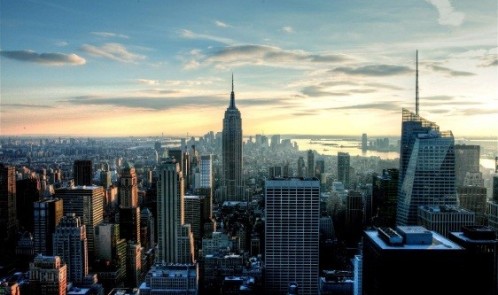 It's getting cold isn't it? Mr Bargain Hunter has booked us a break just after Christmas, and he did it a while ago, but for those of you who haven't got around to it, here are some tips. Now I love New York but I also love sunshine, so either visiting the US in the cold or finding somewhere warm would make me happy.
Firstly, let's start with my favourite city ever, New York.
Tips for getting to NY cheaply over Christmas
Book your flights and hotels separately
Whilst all-inclusive packages will seem extremely appealing when planning your fairytale in New York, to reduce costs book your flights and hotels separately. Booking flights as far in advance as possible, when airlines have available seats, gives the most access to cheaper flights. Take a look at flight carriers who have recently launched low-cost, long-haul airfares, such as Norwegian Air.
Don't leave booking your hotel until the last minute. Decide which area you'd like to stay in and shop around. Many hotel's offer early bird discounts, and sites like Secret Escapes offer rooms at stylish city hideaways with availability for days, weeks or months in advance, for a fraction of the regular price.
Book a non-direct flight
By booking a non-direct flight, you will be able to save a great deal of money whilst also bring able to check out the duty-free in two airports. A stop in destinations such as Copenhagen, will break up your journey, getting you into the Christmas spirit as you shop for cut-price (last-minute) Christmas presents.
Fly out on 20th December
Give yourself an early Christmas present and fly out on December 20. Hotel prices tend to rocket as soon as you hit Christmas Eve, so booking your festive escape to the States between December 20 and 23 will mean more money can be spent in Macys!
Tips for getting some bargain winter sun
Book for January
To grab a bargain, book in January. Whilst the prospect of a winter tan sounds exciting in theory, the popularity of the festive season means that hotels will naturally ramp up the prices. By waiting until after New Year, you will save precious post-Christmas pounds as hotels look to fill the empty rooms that arise during the low season. Vitamin D at a fraction of the cost? Win, win! Of course, this is better if you have no children or are willing to pay the fines!
Do head to the Canary Islands
If you just can't wait until January to book your next adventure, head to the Canary Islands. Tenerife, Lanzarote and co are a fantastic retreat when the cold sets in. With temperatures hovering around 20 degrees this side of Christmas, you can have the perfect beach break without travelling too far from home. If you are looking for luxury, check out discount travel sites – Secret Escapes flash sales offer rooms in the best hotels with discounts of up to 70%.
Don't ignore any off-peak destinations
Whilst destinations such as Thailand will guarantee sun during the coldest of months, they also pull the most on the purse-strings. When it comes to booking winter sun, don't ignore short haul European countries. Temperatures in Marrakech can reach 23C in November, so you can alternate sightseeing and lazing by the pool in the balmy weather. Similarly, this tends to be when the resorts are quietest so you will be able to enjoy your holiday in peace and tranquillity – perfect for some much-needed relaxation.