Glamping in a Wigwam? A Great Last Minute School holiday break for the family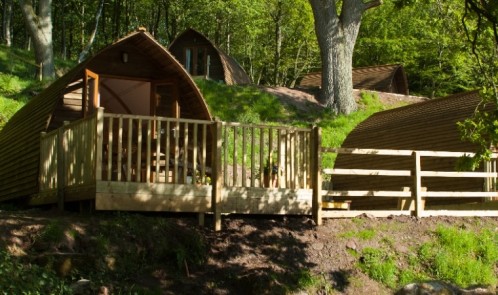 My mates went to Bestival and it sounded awesome, but it meant camping….now that's not for me. I'm a city girl through and through. However, if you are seeking a last minute break for the remaining weeks of the summer holidays, then you could go for a memorable 'glamping' trip.
In the forth of my series on last minute breaks for the school holidays, I'm going to be looking at 'glamping', for the likes of me and anyone else who would run a mile from ground sheets, tent pegs and guy ropes, yet would still like to enjoy an outdoors escape with the family.
When I clicked on www.Wigwamholidays.com, I found lots of different 'glamping' options at a wide range of UK locations, from the north of Scotland right down to Cornwall.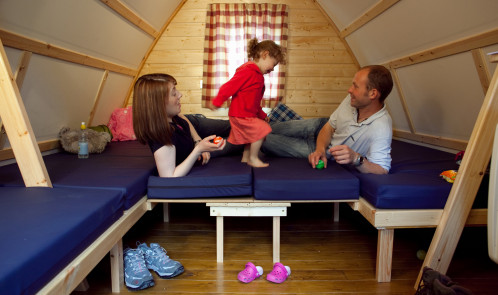 For those of you who aren't sure what to expect, Wigwam sites are placed in rural or coastal locations across the country. Each site has its own unique selling points, from being located on a working farm to overlooking spectacular coastal views. There are now even Wigwam sites within easy reach of London for that bargain last minute break in the capital.
All Wigwams are fully insulted with heating, lighting, power sockets and seating areas, which your transform into beds come nighttime.
Some Wigwam sites have 'Wee Brave' Wigwams, which sleep up to three people. Others have Big 'Chief Wigwams', which sleep between up to five guests, while selected sites have 'Running Water' Wigwams, which include an en-suite shower, hand basin and toilet, each sleeping four people.
If you have a pooch as part of the family, you can 'bring the dog' to certain sites too (charges usually apply).
I found part of the fun is finding out which site has which type of Wigwam®, and discovering exactly where they are located. And there are some last minute gaps which are easy to find via the Wigwam Holidays website.
So I've had a look to see where you can enjoy a Wigwam 'glamping' holiday that's just a little bit different. The tariffs vary according to site, number of guests, site facilities and minimum stay requirements. The following are based on two people sharing a Wigwam for two nights in mid to late August 2015.
Availability from Monday 24th August
Skye Forest Garden Wigwams, Sleat, Isle of Skye – tariffs start at £60
Lee Valley Wigwams, Hoddesdon, Hertfordshire – tariffs start at £140
Penbugle Wigwams in sun kissed Cornwall – from £100
Brampton Wigwams in Cumbria, Lake District – tariffs start at £136
Availability from Monday 31st August onwards:
Over 21 Wigwam sites currently have availability.
So what are you waiting for? Camping without the pain, at discounted prices……sounds good to me.