A camping experience like no other – Camping in Croatia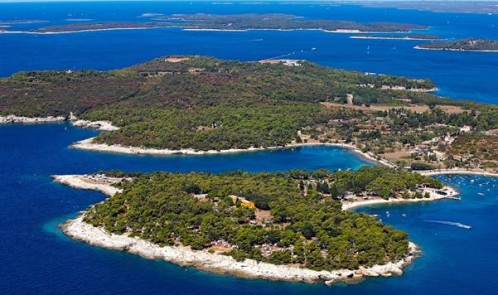 As part of a short series on bargain last minute holidays, I'd thought I'd start of with something a little different. Camping is the perfect, fun alternative to a pricey hotel stay, particularly for families with a sense of adventure!
How about somewhere off the beaten track for a camping experience that's different to the usual med destinations? Croatia has the perfect climate for camping and offers spectacular coastline and clear blue waters of Istria. I have included details of ArenaTurist's camping offering, with four recommended campsites below.
Prices for camping lots and mobile homes start from just £7 per unit, per night and £5 per person, per night. Plus, there is a fantastic deal on for families – Kids go free in 2015 with a 5 night stay.
Home to Pula, the charming capital of the region, and plenty of picturesque mountain villages and seaside towns, Istria is steeped in Roman history, boasts the ideal Mediterranean climate and a rich culinary heritage rivalling that of Tuscany, making it the perfect destination for those who love to explore. ArenaTurist, one of the leading camping companies in Istria with over 40 years of experience offers specialist camping holidays in this beautiful corner of Croatia. With eight majestic campsites in a variety of locations across Istria and a fantastic selection of mobile homes and camping lots, there is something for everyone from the camping novice to the total fanatic.
 STOJA – BEST FOR LOVERS OF THE GREAT OUTDOORS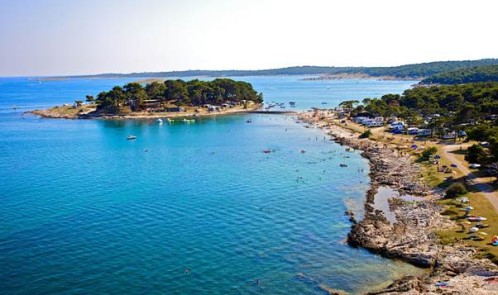 Stoja sits in a leafy area on one of the most picturesque stretches along the coast within a natural oasis of peace and tranquillity, yet only 3km from the town centre. Diving and sports are popular here due to the vast expanse of water surrounding the peninsula.
Wake up on the east side with the first rays of sun and a view of the fishing port, and head to the south and west sides in the evening for the sunset over views of the open sea.
A camping lot with capacity for 1-4 people starts from £9 per unit, per night and £6 per person, per night *    
MEDULIN – BEST FOR FAMILIES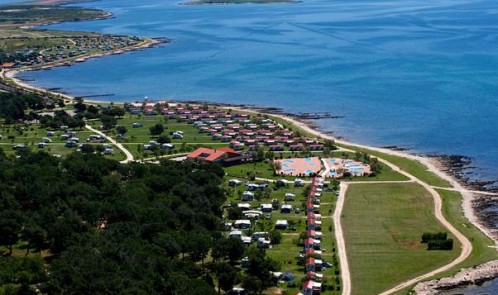 Located in a peaceful location on the sea just 10km from Pula and served by numerous restaurants, bars and cafés, Medulin has over a 1000 lots and 121 mobile homes spread across 300,000m2. The region's only sandy beach, Bijeca, stretches along the camp and is the main attraction for families with kids. There is a fun pool with waterslides, hiking and biking trails and the ArenaTurist sports centre in the vicinity.
The camp offers an amazing view of the islands and peninsulas of the archipelago and the beautiful Medulin bay with fishing boats. A large family park is also a part of the camp, with entertainment for the entire family.
A camping lot with capacity for 1-4 people starts from £9 per unit, per night and £6 per person, per night *    
KAŽELA – BEST FOR THE BIG CAMPING EXPERIENCE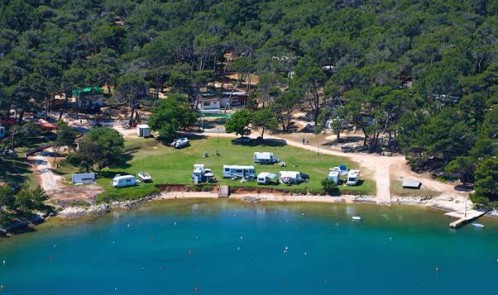 Camp Kažela Medulin occupies an idyllic location in Istria, with amazing views across the Adriatic Sea. Situated partly in a wooded area, and partly in an open meadow, Kažela is only 2km from the centre of Medulin and is ArenaTurist's largest campsite, with 1100 lots and 176 mobile homes.
The camping village is known for its amazing view of the Medulin Bay, where guests can enjoy spectacular sunsets every evening. Kažela offers spacious lots and a wide choice of facilities, including various catering, entertainment and sports amenities as well as sun bathing areas, while the youngest ones can benefit from the small water park.
There's plenty to explore in the coastline's charming rocky coves. Little ones can enjoy the water parks on the two seafront terraces including a few mini swimming pools, as well as the 2km long pebble and stone beach. The site also includes a special area and beach side intended for naturists only.
A camping lot with capacity for 1-4 people starts from £8 per unit, per night and £6 per person, per night *    
TAŠALERA – BEST FOR ESCAPING THE CROWDS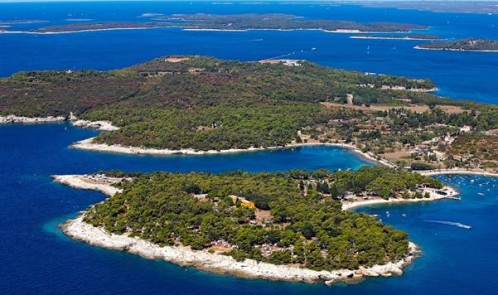 ArenaTurists's smallest campsite is family friendly with natural surroundings situated on the coast, opposite to Medulin. Guests can find sunny lawns with sea views ideal for trailers and caravans, as well as more intimate pitches for tents in the lush pine forest. The coastline is rocky with many small coves providing sun seekers with their own private beaches.
Located in the south of Istria, the camp is only 8 km away from Pula and 1 km from the old fishing village Premantura, where numerous restaurants and bars are situated. The facilities include a children's playground and a volleyball court.
A camping lot with capacity for 1-4 people starts from £7 per unit, per night and £5 per person, per night *    
All campsites enjoy:
– Electricity and water
– Facilities with hot / cold water
– Unrivalled views
– Free Wi-Fi
– Restaurants & bars
– Mini- or supermarkets
– Family friendly environments, with entertainment (excluding Pomer, Runke and Tasalera without entertainment)
– 24-hour security
For more information on all campsites, including the Stupice, Indije, Pomer and Runke sites, visit: www.arenacamps.com
GETTING THERE
DIRECT FLIGHTS TO PULA FROM UK:
– London Gatwick – Pula (Easy Jet, Norwegian)
– Dublin – Pula (Aer Lingus)
– London Stansted,Glasgow (Ryanair/Transavia)
– Glasgow/Edinburgh/Leeds/Manchester/Newcastle (Jet2)
– London/Birmingham/Manchester (Thomson)