Brexit holiday spending tips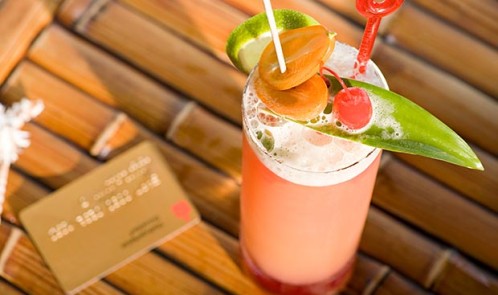 While it's still not fully clear how our money will be affected by Brexit, one area where we are likely to notice a difference in our pockets is around holiday spending this summer.
Since the referendum result, exchange rates have dropped against both the dollar and euro. What this means is that you're now likely to get less dollars or euros than you would last year. At its highest point in the last year, you would have been able to exchange £100 for €143, whereas now you'll get €119. Likewise with the dollar, at its highest point in the last year, you would have gotten $157 for £100, $26 more than £100 would get you today.
While your pounds may not go as far as they would have last year, there are some savvy ways of getting the most from your money with some simple preparation and smart decisions.
When to exchange
At the moment, it's impossible for anyone to say for certain whether the pound will weaken again, remain stable, or strengthen – and in what timeframe. When it comes to choosing when to exchange your holiday money, you can either choose to exchange your money now to lock in today's exchange rate in case sterling falls again – or – you can wait until nearer your departure date to see if the pound recovers.
There are no guarantees which way it will go, but keeping an eye on what the experts are saying will help you make an informed decision. The main thing to avoid is turning up at the airport and hoping for the best. Exchange rates at airport bureaux can be extremely expensive, so shop around in advance instead to make sure you're getting the best value.
Paying by card
Another alternative to cash is to take a pre-paid currency card. This will allow you to pay by card abroad, but with an exchange rate that's been locked in before you travel when you transfer the money to your card.
There are also specialist credit cards available that don't charge overseas transaction fees and have special exchange rate terms. However, the exchange rate you pay on the card can still vary and you'll be paying the current exchange rate at the time of purchase, rather than a rate you've locked in in advance.
The higher your credit score, the more likely you are to be accepted for the most competitive rates, so use eligibility checkers to understand what you're most likely to be accepted for before you apply and avoid wasted applications that can negatively affect your credit score. Specialist credit cards work in the same way as regular credit cards, so make sure you can afford to pay back what you spend on the card during your holidays and that you don't miss a payment after you get back.
Whenever you're paying by card, whether debit or credit, it's better to pay in the local currency than in sterling, as you can be charged an additional fee otherwise.
Savvy spending
Aside from getting the best deals you can on currency, there are some other ways to save some cash.
In advance:
• Raid your piggy bank for old currency you may have left over from previous trips. Even small coins add up, and an extra €20 could get you a free lunch at the beach!
• Shop around for the best deals you can get on travel insurance, rather than automatically opting for the first deal you're offered when booking your holiday.
• Check your roaming package with your mobile phone provider. You may be able to buy a low cost overseas bundle in advance. Regular roaming and overseas data charges can be very expensive, so make sure you don't end up with a massive bill when you get home.
This is a guest post by James Jones, Head of consumer affairs at Experian.