Is this the cheapest Delivery Saver for £3 a month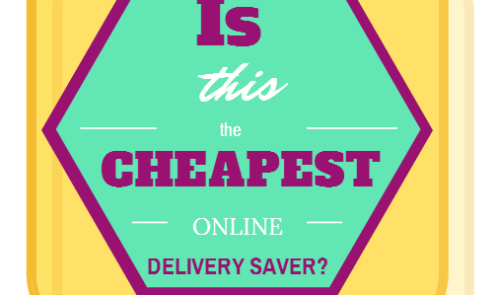 Tesco already offers the cheapest online grocery delivery slots at £1 and Click & Collect is free.
Now the largest UK supermarket has made some changes to make their delivery saver even cheaper. They have reduced their midweek Delivery Saver to just £3 a month.
Annoyingly for us, they've brought in a minimum order value of £25. You can still order items that total less than £25, but now you have to pay a £4 surcharge.
Tesco has also introduced a new Delivery Saver Guarantee – a promise from the supermarket that you'll never be out of pocket. Basically, when your plan comes to an end, they'll work out how much you've saved, and if it turns out you'd have spent less without Delivery Saver, they'll email you a grocery eCoupon for the difference.
There are two types of plan for you to choose from:
Midweek plans
Ideal if you have your groceries delivered Tuesday – Thursday. Now from £3 a month*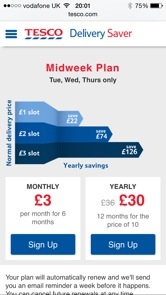 Anytime plans
Gives you the flexibility to have your groceries delivered any day of the week. Now from £6 a month*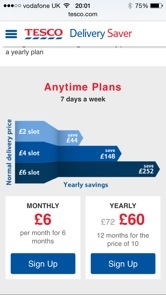 The small print: *Once a day deliveries (over £25) for every day included in your plan.