Swap and save – how I did in the Aldi challenge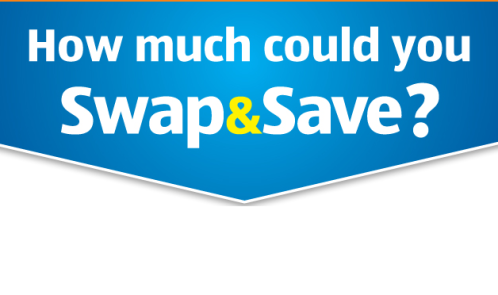 I have been shopping at Aldi since September to save for Christmas last year. I may go back to online shopping for convenience, so I decided to check my Aldi shop against the same/or very similar items from Tescos, Sainbury's, Ocado and Asda. I already supplement my Aldi shop at Co-op and/or Morrisons, so they don't come into this experiment.
I bought my Aldi shop on 25 January and did the online shops on 26 January to make it fair. I selected own brand or cheapest similar products from the other stores. For example, I selected Premier Sausages from Aldi, so the equivalent would be Finest sausages from Tesco.
Sainsbury's was the overall winner at £36.64, with Tesco following at £37.59. By shopping at Aldi I saved £9.74 from the nearest competitor. Prices below are in pounds and pence. The only thing I couldn't find was Cadburys Creme Eggs in three packs in Asda, so had to get a pack of six eggs.
| | | | | | |
| --- | --- | --- | --- | --- | --- |
| | Aldi | Asda | Ocado | Sainsbury's | Tesco |
| White toilet tissue x 9 | 1.99 | 4 | 3.5 | 3.5 | 2.25 |
| Hovis medium wholemeal | 0.99 | 1.35 | 1.35 | 1.35 | 1 |
| Not from concentrate orange juice | 1.29 | 1.48 | 1.25 | 1.75 | 1.5 |
| Not from concentrate apple juice | 1.29 | 1.48 | 1.25 | 1.75 | 1.5 |
| Strawberries | 1.69 | 1.75 | 2.25 | 1.5 | 2 |
| Extra trim bacon pack | 1.69 | 2 | 2.05 | 2.15 | 2.55 |
| Premier sausages | 1.99 | 2.5 | 2.75 | 2 | 3 |
| Premier sausages | 1.99 | 2.5 | 2.75 | 2 | 3 |
| Crème eggs x 3 | 0.99 | 2 | 1.8 | 1 | 1.2 |
| Sausage rolls x 5 | 0.95 | 1 | 1.99 | 1 | 1.25 |
| Stuffed whole large chicken | 4.49 | 5 | 6.51 | 5 | 6 |
| Rosemary/basil ham | 1.69 | 3 | 2.99 | 2 | 2 |
| Cauliflower | 0.79 | 1.25 | 1 | 1 | 0.89 |
| Petit pois | 0.99 | 1.65 | 1.95 | 1.95 | 1 |
| Instant noodles | 0.18 | 0.28 | 0.95 | 0.21 | 0.2 |
| Instant noodles | 0.18 | 0.28 | 0.95 | 0.21 | 0.2 |
| Skimmed milk – 2 pints | 0.79 | 0.89 | 0.89 | 0.89 | 0.89 |
| Fruit and fibre | 1.39 | 1.48 | 1.49 | 1.19 | 1.89 |
| Closed cup mushrooms | 0.85 | 1 | 1 | 1 | 0.79 |
| Jammie Dodgers | 0.49 | 0.5 | 1.14 | 1.1 | 1.15 |
| Brocolli | 0.49 | 0.5 | 1.25 | 1 | 1 |
| Bananas (1kg) | 0.68 | 0.68 | 1.2 | 0.79 | 0.68 |
| Cucumber | 0.49 | 0.5 | 0.8 | 0.8 | 0.65 |
| White seedless grapes | 1.49 | 1.5 | 2 | 1.5 | 1 |
| | £29.9 | £38.57 | £45.06 | £36.64 | £37.59 |