Shop locally and save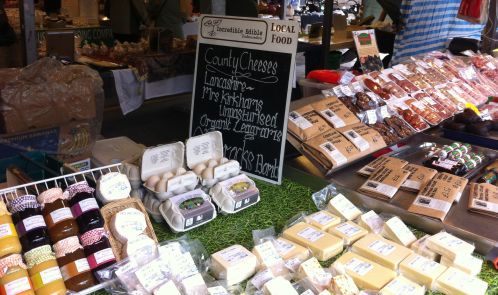 We are all drawn to the supermarkets at Christmas, pushing our trollies around the aisles in a daze and responding to each offer and promotion without a second thought.
However, what so many of us don't realise is that by shopping locally, we could actually save a whole heap on our food shop. Despite the supermarket's best efforts to undercut, it is in the aisles of your local greengrocers, butchers or farm shop that you will find a true bargain, but without a BOGOF sign in sight.
Seasonal fruit and veg in particular will be much cheaper in the greengrocer and because you'll be buying the exact amount you need (rather than a poly-wrapped bag) you'll not only save money, but prevent more packaging waste and food waste.
Your butcher will be able to advise you on the best (and often cheaper cuts) of meat for your recipes, giving you more information and better quality food, often at a cheaper price.
For those who don't want the hassle of shopping at two or three outlets, check out local food and drink website
www.bigbarn.co.uk
 where you can order online, directly from shops, farmers and producers and take advantage of their discount deals on certain produce.
Why not shop local this Christmas and see how much you could save?