Poundland finally goes online online – but only for certain postcodes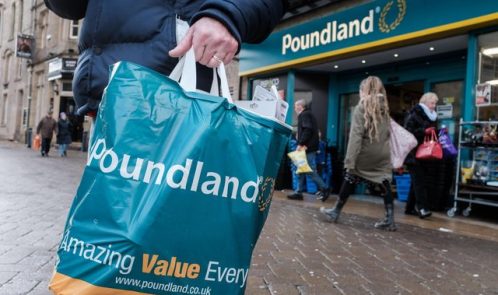 Poundland has launched an online shop providing home delivery for some of the most popular items it its stores.
Now you may know about my Poundland fixation. We have two in our town and I wonder if that's enough. Starting bak in 1990, Poundland now has over 800 stores, selling around 3,000 items from £1 and up.
Poundland is now offering an online store across some of its most popular items to selected postcodes as part of a pilot.
This includes items from just £1, plus other more expensive products, from food and drink, health and beauty, entertainment and DIY, home accessories from their PEP&CO Home (not clothes) range, household and pet supplies, stationery and crafts and things for the garden.. It's the same price as in store.
The online shopping is currently a trial with limited postcodes and there is no minimum spend, although, you do need to pay for delivery at a flat fee of £4 via Hermes.
Your order will be delivered in 3 – 4 working days.
For shoppers in some Birmingham, Derby, Dudley, Stoke on Trent, Walsall and Wolverhampton postcodes, you might be able to shop with them online.
They have set up a limited number of postcodes as part of their online trial.
Here are the lucky 113 postcodes:
B1-98
WS1-15
WV1-98
DE1-75
DY1-14
ST1-21
If you would love to have stuff delivered from Poundland, you can preregister your interest on their online store and they will email if and when it opens up in your area.
https://gw.poundland.co.uk/ – head on here and get shopping!!!!