New cycling range Aldi Specialbuy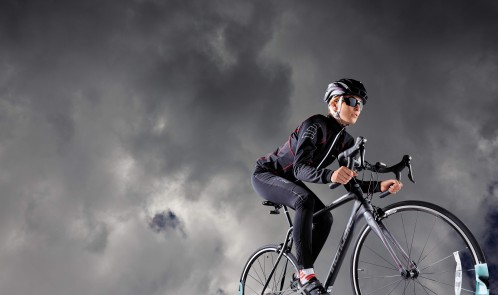 The Aldi Specialbuys cycling range is back and really is better than ever before, with a wide selection of new and improved clothing and accessories for casual and commuter cyclists, as well as high performance good quality pro-cycling gear for the more serious rider.
From high tech pro-gear and cleaning products, to turbo trainers and tyre sealant, Aldi's got everything you need to go the distance this autumn and winter. The range will be rolling into stores on 24th September and as always available while stocks last.
Pro-Cycling Gear
Men's and Ladies' Cycling Rain Jacket (£19.99)
Rain? No bother. Not with Aldi's Cycling Rain Jacket which can take on even the heaviest of downpours. With Storm Guard protection, this rain jacket is both wind and water proof, whilst breathable. Brave the temperamental winter conditions with the confidence that you'll stay warm and dry. I really like the colour…a bright yellow so you won't be missed!
Men's and Ladies' Merino Base Layer (£15.99)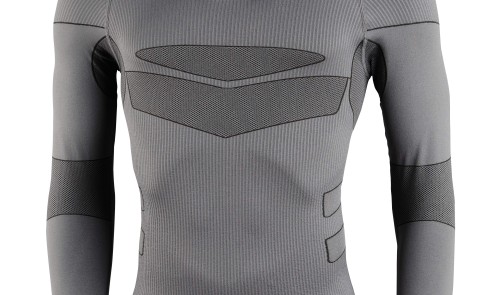 This Merino Base Layer is perfect for any cyclist. Warm enough to suffice as the only layer underneath your jersey for even the coldest of rides, and compact enough to slip in your Trail Backpack once you've warmed up. Naturally odour-resistant, shrink resistant and made with 100% Merino wool, this base layer ticks all the boxes. I have bought Merino from Aldi before in their ski gear and the prices are really good for this quality material.
Men's & Ladies' Pro-Cycling Performance Jersey (£29.99)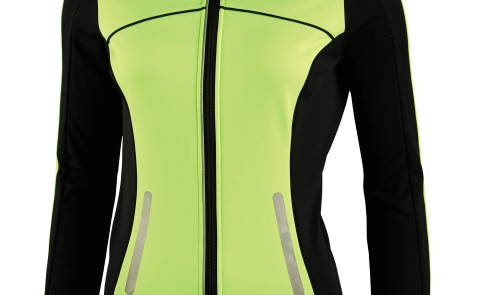 No keen cyclist should be without this high spec Cycling Jersey, which is ideal for layering and keeping warm, and providing the perfect combination of high functionality and modern style. Made with breathable Lycra material and with additional features such as a stand-up collar, built-in dry faster moisture zones for temperature regulation, as well as 'PerEffect' material and YKK zips, look no further if high performance is your goal.
Men's' & Ladies' Pro-Cycling Performance Bib Tights (£29.99)
Whatever the weather, look good and perform at your best with Aldi's extreme Pro-Cycling Performance Bib Tights. Featuring a coolmax gel pad for long distance seat comfort, lower leg zippers and contoured leg openings as well as boasting reflectivity zones, these tights are guaranteed to provide the ultimate comfort, style and safety on even the longest of rides.
Premium Cycling Shoes (£24.99)
Available in two styles, and with outer soles compatible with the Shimano SPD system, these Premium Cycling Shoes are built for both speed and performance to help you fast track your way to cycling success.
Trail Backpack (£19.99)
With enough space for all of the essentials, and close fitting comfort, Aldi's Trail Backpack, available in four colours, will be the ultimate accessory for keeping valuables and necessities close to hand.
Accessories
Bike Helmet Light and Micro Lights (£2.99) & Reflective Bands (£3.99)
Safety first – these bright LED lights will ensure you're seen on the road. Aldi's Reflective Bands can be placed around your wrists, forearms or ankles and will make sure you're visible in all lights and weather conditions. Velcro these flashing or constant lights to your bike in seconds (available in yellow or silver) to be visible to drivers at all times.
Muc-Off (£3.99)
Keep your bike clean, protected and well lubricated with Aldi's Muc-Off cleaning kit. Ideal for after those wet and muddy winter rides, this four-step bicycle care programme will keep your ride in tip-top condition and not only have it running smoothly, but looking great too.
Gadgets
Garmin Edge 500 (£79.99)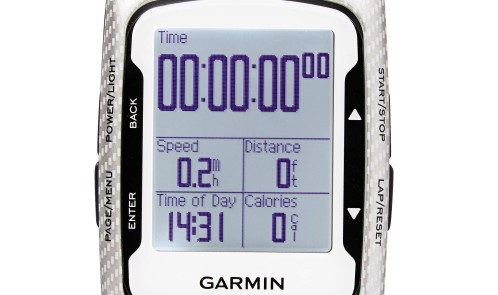 An absolute must for every budding tour cyclist; enabling you to track speed, distance, position, altitude, climb, descent and heart rate, all from just one lightweight, multifunctional device. This ANT+ power meter compatible GPS gadget is a motivational, virtual training partner perfect for performance driven cyclists.
 Turbo Trainer (£49.99)
When the weather really is too much to bear, or if you're keen to keep training throughout winter in the comfort of your home, Aldi's Turbo Trainer is the ideal solution. Compact and easy to store, this fantastic device features a handlebar mounted lever, adjust resistance and riser block.
Aldi's Specialbuys Cycling range goes in store on 24th September, but don't delay because once they're gone, they're gone!
Pro-Cycling – in store 24.09.15 while stocks last
| | |
| --- | --- |
| Product Name | Price |
| M/L Performance Cycling Winter Jacket | £29.99 |
| M/L Performance Jersey | £29.99 |
| M/L Performance Bib Tights | £29.99 |
| M/L Waterproof Lobster Gloves | £7.99 |
| Performance Cycling Wool Blend Socks | £3.99 |
Cycling – in store 24.09.15 while stocks last
| | |
| --- | --- |
| Product Name | Price |
| Garmin Edge 500 | £79.99 |
| Turbo Trainer | £49.99 |
| Bike Stand | £29.99 |
| Premium Cycling Shoes | £24.99 |
| Bicycle Tool Set | £19.99 |
| Trail Backpack | £19.99 |
| M/L Cycling Rain Jacket | £19.99 |
| M/L Winter Cycling Jacket | £16.99 |
| M/L Merino Base Layer | £15.99 |
| Ladies Cycling Tights | £13.99 |
| Men's Cycling Tights | £13.99 |
| Waterproof Socks | £12.99 |
|  M/L Ultra Bright Cycling Shirt | £9.99 |
| M/L Winter Cycling Shirt | £9.99 |
| M/L Cycling Compression Base Layer | £9.99 |
| Premium Bike Lights | £8.99 |
| Cycling Leg/Arm Warmers/Overshoes | £7.99 |
| Armoured Bicycle Lock | £4.99 |
| Bike Tyre Sealant | £4.99 |
| Front/Rear Led Bicycle Lights | £4.99 |
| Cycling Accessories | £4.99 |
| Helmet/Backpack Cover | £4.99 |
| Winter Cycling Gloves | £4.99 |
| Muc-Off | £3.99 |
| Reflective Bands | £3.99 |
| Bike Helmet Light & Micro Lights | £2.99 |
| Electrolyte Tablets | £2.99 |
| Ergonomic Cycling Socks | £2.99 |
| Bike Maintenance Spray | £1.99 |
| Energy Gels | £0.99 |