Never miss another Aldi Specialbuy with their app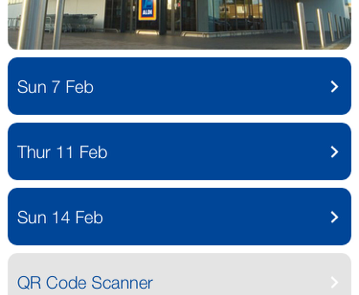 Don't go to Aldi regularly, but love their Specialbuys? Then you need their app to find out what's on offer in their twice-weekly Specialbuys Now you can create your own shopping list and set reminders to make sure you never miss out on the lovely home and garden items and more.
What do you get in the app?
These are my favourite features:
Specialbuys
Preview of latest Specialbuys – up to three weeks in advance.
Shopping List
An easy way to shop and always to hand, our app allows you to build a customised shopping list. Fill it with Specialbuys and add your own items. This way you won't miss out on what you want. Remember when they're gone, they're gone!
Store Locator
Shows nearest stores in your area as well as current opening times. You will always know when and where you can shop for our latest offers.
Super 6 Fruit & Veg
Details of the discounted fruit and vegetables that are part of the Specialbuys, so could be veg for winter soup, for example.
Fresh Meat Offers
Weekly fresh meat offers.