My visit to the Primark megastore in Birmingham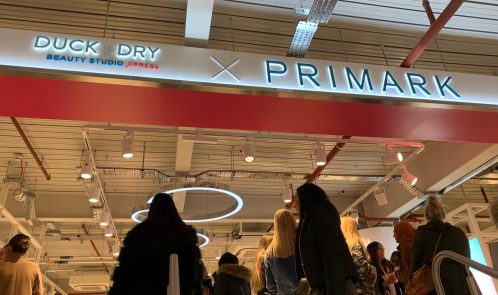 The world's biggest Primark store is definitely worth a visit. We went in the first few days and it was packed, apart from the men's department, so if you need some space, head down there.
The 160,000 square foot mega store spread over five floors opened its doors on 11 April 2019. It's huge, fun and cheap.
I was really impressed by the Game of Thrones, Harry Potter and Disney sections….they even have a Primark Cafe with Disney.
Primark began as a single store in Dublin in June 1969 and you can't find one in every town.
There's even a beauty studio called Duck & Dry where shoppers can have their make-up and nails done, their eyelashes extended and their eyebrows plucked – Primark beauty price list below.
There are even a personal shopping service, free WiFi and vinyl records.
The new store takes over from Manchester as the UK's biggest Primark, which has a 155,000 sq ft store in Market Street.
It's taken two-and-a-half years to create the epic store, with the site's Pavilions shopping centre closing in May 2016.