Mrs Bargain Hunter's visit to Sparkhill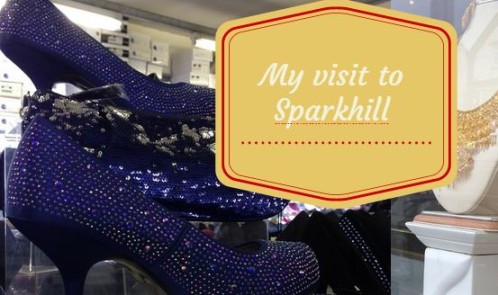 I needed 10 meters of fabric, but from £8 a meter at John Lewis, I was looking at £80, so decided to head to Sparkhill to pick up fabric, spices, party gear and more.
Sparkhill is an Asian area in Birmingham. Around the country, there are plenty of predominantly Asian areas, from Brick Lane and Southall in London to Rusholme in Manchester.
What they all have in common is bright colours, crazy smells and a whole load of bargains.
If you are sensitive about clean side streets, these areas are not for you.
My main reason for going was fabrics. The fabric shops are fantastic. I got fabric for £2.50 – £3 per metre, rather than from £8 in John Lewis. You get a wide choice at really good prices. Also, anything to do with sewing is usually more competitively priced, for example ribbons and cotton. I bought my sewing thread for 55p.
The street food smelled amazing but I wasn't brave enough to try it.  So if you love Indian food, spices, dhals, flours, rice and packet mixes are offered in a wider variety than the supermarket and often at better prices. My next door neighbour buys dried chillies in Sparkhill to ward off the neighbourhood cats.
As Asian clothing is bright and colourful, accessories such as handbags and shoes fill shops with fantastic colours. I am unsure if these shoes would last more than a few wears, but they look fabulous.
Bling is also in abundance in Sparkhill, from real gold to lots of artificial jewellery, again to match the bright colours.
Here are some of the things I discovered on my trip:
Gorgeous outfits – awesome if you are going to an Asian friends wedding or party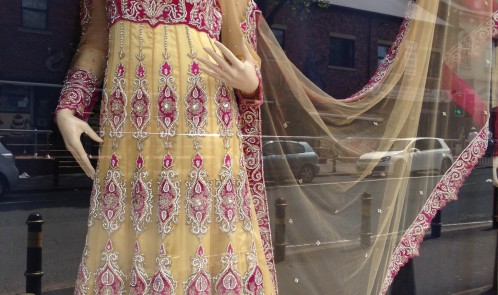 Fabrics galore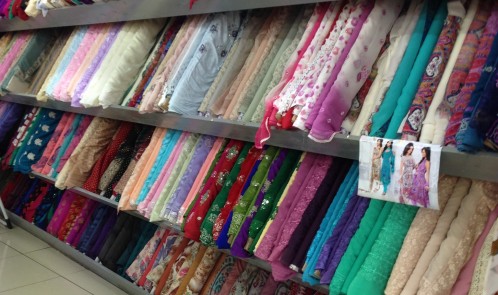 Sewing accessories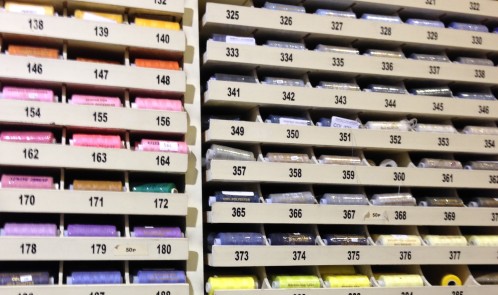 Rice and chapatti flour cheap in big bags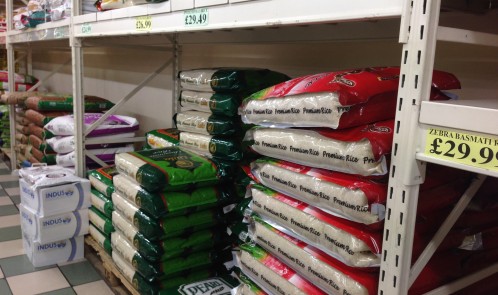 Dhals and spices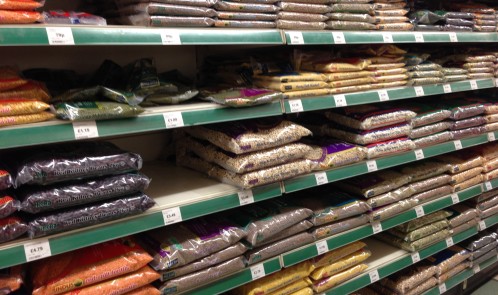 Sparkly sandals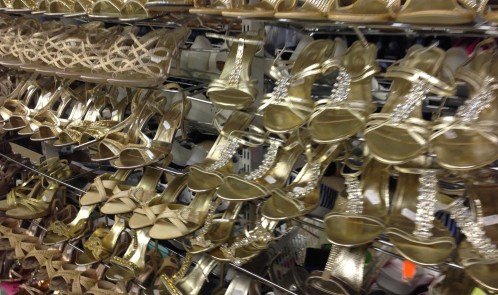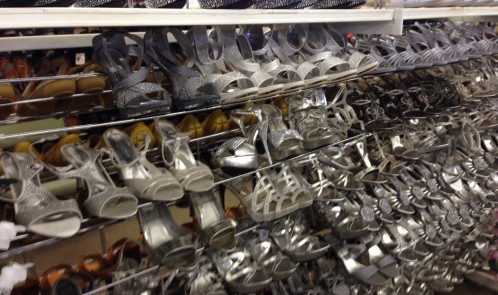 Pretty shoes and bags
Cheap household plastics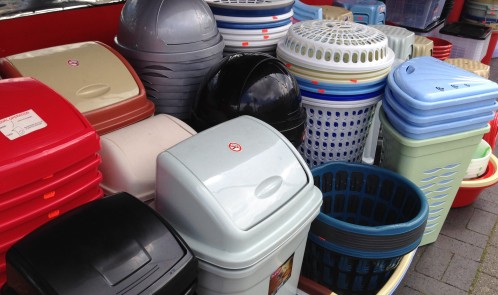 Household things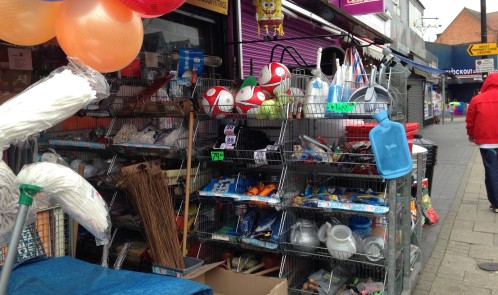 Bargain party ware