Make money from your receipts with Shoppix and Receipt Hog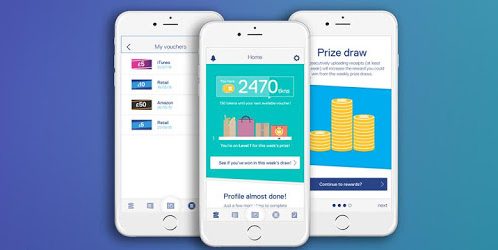 I recently started to use a couple of receipt apps to make a little extra money.
My friend is already using Shoppix, so I have downloaded that and also Receipt Hog. Basically, you upload your shopping receipts and they give you points for them which you can cash in for vouchers.  Here's some info about both. I earned £10 in less than three months with Shoppix and started Receipt Hog a little later, so reckon it will be a little slower with them as they don't accept as many retailers and don't give as many bonus tokens as Shoppix.
About Shoppix
Shoppix is an app that pays you for your receipts. Simply take a picture of your receipt with the in-app Shoppix camera and get tokens.
You can cash out once you've reached £5. Receipts must be submitted within 7 days. Any older receipts will be rejected. You must take a picture of the entire receipt in order to be awarded tokens. Receipts cannot be the credit card receipt.
There is a referral program. You and your referral will both get 200 tokens as a bonus once your referral submits their first receipt.
Uploading receipts to Shoppix is as simple as allowing the app access to your phone's camera and taking a clear photo of the receipt. You will get a couple of questions to answer, like who did the shopping. The receipt will then be uploaded, verified and you will be awarded some tokens. Be careful with Sainsbury's receipts as the store name appears on the back of the receipt, so snap both sides or it is invalid.
When you have enough tokens, you can exchange them for money – either into your PayPal account, or in vouchers for Amazon, iTunes or Love2Shop.
For each receipt, you get 25 tokens. Snap on the same day you made the purchase, and you get a bonus 5 tokens. So for most receipts, you'll get 30 tokens.
There are some ways to make extra tokens: occasionally, you'll get a survey inside the app. By filling it, you'll get bonus tokens, and a virtual scratchcard.
By "scratching" the card, you can win additional tokens – up to 50 tokens. You can get scratchcards for scanning receipts for several weeks in a row, and bonus tokens for "moving up shelves" – which happens every four weeks receipt scanning.
For each scratchcard, you also get one entry into the "Weekly Prize Draw", where you can win up to 10,000 tokens.
Once you collect enough tokens, you can exchange them for money. The exchange rate is:
3,200 Tokens = £5
6,000 Tokens = £10
11,500 Tokens – £20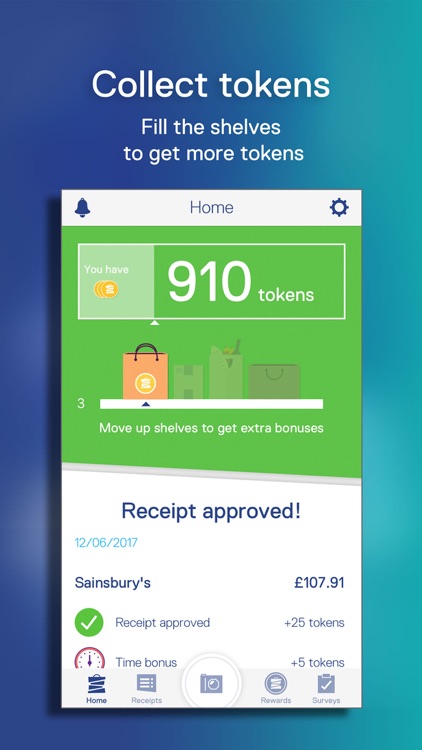 About Receipt Hog
Receipt Hog is an app by InfoScout, a market research company, that conducts marketing research for brands and retailers. Users of Receipt Hog upload photos of receipts from their shopping trips, and in exchange, the company offers rewards that can be cashed in.
Receipt Hog looks like a popular app, with a 4.5 stars rating on the Google Play Store and 4.7 stars on the Apple App Store.
There are three steps to building up money with Receipt Hog:
1 – take photos of your receipts – go to the Receipts tab in the app, take photos of your receipt, and hit submit.
2 – extra rewards – You can earn some extra coins on Receipt Hog by completing some simple activities. You get 50 coins for creating your account and 30 coins for filling out a questionnaire.
3 – redeem rewards –  once you've earned at least 1,500 coins, you can redeem them for a payout.
Once you've earned at least 1,500 coins, you can choose between:
– a direct PayPal transaction to the account of your choice
– an Amazon e-gift card code sent to your account email
– a Mastercard/Visa e-gift card code sent to your account email
They give points for linking your email. Obviously, you'll want to think of privacy implications before linking an email account you use for lots of different purposes, so I didn't link mine.