Ikea to buy back used furniture in return for vouchers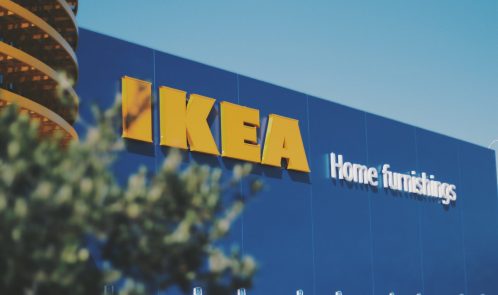 The Swedish homewares giant is going to launch a scheme to buy back your unwanted IKEA furniture items in return for vouchers. It goes live next month.
Under the plan, it will offer vouchers worth up to 50% of the original price, to be spent at its stores – the value of the vouchers will depend on the condition of the items they are returning
The "Buy Back" initiative will launch to coincide with Black Friday.
"By making sustainable living more simple and accessible, Ikea hopes that the initiative will help its customers take a stand against excessive consumption this Black Friday and in the years to come," it said in reference to 27 November, when lots of retailers offer discounts on their products.
Customers must log the item they wish to return and will then be given an estimate of its value.
"As new" items, with no scratches, will get 50% of the original price, "very good" items, with minor scratches, will get 40% and "well used", with several scratches, will get 30%.
Customers should then return them – fully assembled – to the returns desk where they will be checked and the final value agreed.
The offer applies to furniture typically without upholstery, such as the famous Billy bookcases, chairs, stools, desks and dining tables.
Ikea said that anything that cannot be resold will be recycled.
Ikea plans to have dedicated areas in every store where people can sell back their old furniture and find repaired or refurbished furniture.
The company has already been testing out furniture reselling in Edinburgh and Glasgow for more than a year.
Ikea, which has been taking steps to become more environmentally friendly, says it aims to become "a fully circular and climate positive business by 2030".
A "circular" business is one which reuses or recycles materials and products.