High street brands with eBay outlets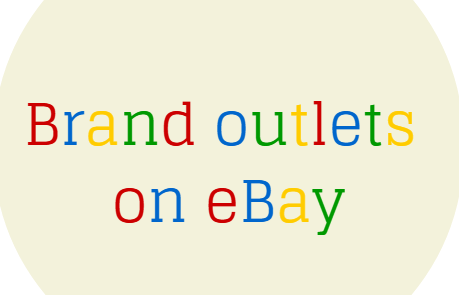 Some well known brands also sell on eBay. Often they'll be selling at the same price as in store, but there are also some well known retailers with eBay outlets that sell only discounted stock.
Let me know of ones you use in the comments below and in the meantime, here are the ones I was most impressed with:
"Great deals on refurbished Canon products, including digital & compact cameras, EF lenses, camcorders, printers, projectors & binoculars."
"Retailing returned products and end of line stock at vastly discounted prices. All stock items are in perfect condition except where specified with details & photos of any defects."
"Through this outlet we're offering a selection of refurbished and end of line Dyson vacuum cleaners for you to purchase directly from us with a genuine Dyson guarantee."
"Exertis Micro-P Clearance Outlet is the clearance operation for Exertis Micro-P, one of the UK's largest distributors of technology products. We sell new and used items such as Laptops, Netbooks and Tablet."
There was no official info but I checked the prices and they are less than the RRP elsewhere online for these pretty floral and quirky designer accessories.
The Laura Ashley Official eBay Store offer 50% off a selection of our sofas, armchairs, cabinet furniture, and beds. These products are available through the Laura Ashley eBay store due to cancelled or returned orders.
Official store with "graded" products. "The majority of the products sold in our store are classed as graded. This means there may be some cosmetic damage, such as scratches, to the product. However, we do check every product for both obvious signs of damage and that they are operational."
"Our refurbished products come from customer returns. All of our refurbished products have undergone stringent assessments, tests and if necessary repairs. For total peace of mind, all of our refurbished products come with a one year manufacturer's warranty. They also include equivalent accessories to those supplied with the original product, though may be missing minor additions such as batteries."
New and refurbished products to be had here. "Sharp Outlet on eBay offers UK consumers the best, latest and most competitive of its product so you can expect quality and the sort of peace of mind that only big brands like Sharp can offer."
"Superdrug Outlet is the official end of line website for Superdrug, selling end of line and discontinued products that have featured in the Superdrug range in the last 12 months."