Have you heard of The Original Factory Shop?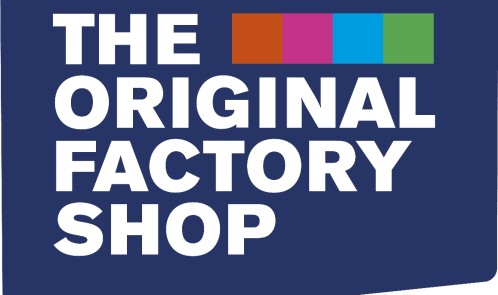 In my quest to find the cheapest Finish Dishwasher tabs, I found The Original Factory Shop. But fear not they sell as lot of other well known brands at great prices. Here's all you need to know:
What is The Original Factory Shop?
The Original Factory Shop is a low cost department store selling well-known brands at factory shop prices. The nationwide chain has over 190 outlets in local market towns across the UK.
What can you buy there?
The Original Factory Shop sells a wide range of men's, ladies' and children's fashions, as well as homeware, electrical goods, toys and personal care products. This includes branded goods at heavily discounted prices and 'cut label – which are products made for other well-known retailers but on sale at up to 70% off the original selling price.
How does The Original Factory Shop stand out from competitors?
The Original Factory Shop has stores in specially selected locations, in smaller 'market' towns. This gives local communities the chance to have their own department store where they would otherwise be deprived of the choice, variety and savings that The Original Factory Shop offers. New deals are introduced every week, offering customers the opportunity to shop locally without having to compromise on choice, quality or value.
Can I shop online?
You certainly can! The online store can be found at www.theoriginalfactoryshop.co.uk. The site launched in 2010 and sells a wide variety of products, many of which you can't buy in the physical stores.
Tell me about some of the brands are on offer?
Shoppers can find hundreds of household brands at the store and online – from Ariel to Silentnight and from Beldray to Adidas. Well-known brands are added to the website and in stores all the time, but for up to 70% cheaper!
When was The Original Factory Shop founded?
The low-cost department store was established in 1969 as part of Peter Blacks, selling surplus M&S stock.
Is there anything else I should know?
It's not all about profit for this discount store. The Original Factory Shop's 'Make a Difference in Your Community' campaign, started in January 2010, has since raised over £500,000 for local causes across the UK. The retailer works closely with stores and local charities to build a beneficial impact on the communities they become a part of.