Free cake and hot drink from John Lewis – new loyalty card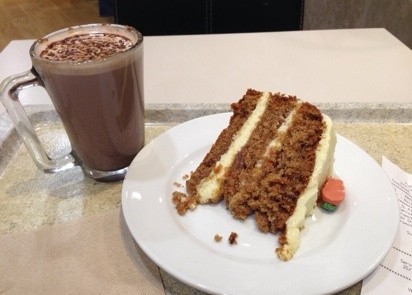 Got my John Lewis loyalty card and welcome pack today after applying a week ago. Guess I'll have to find room for it with my other loyalty cards.
I got free cake and hot drink vouchers from December 2013 to June 2014. I went with my friend and we used our vouchers to save over £11 for a carrot cake, Victoria sponge and two hot drinks.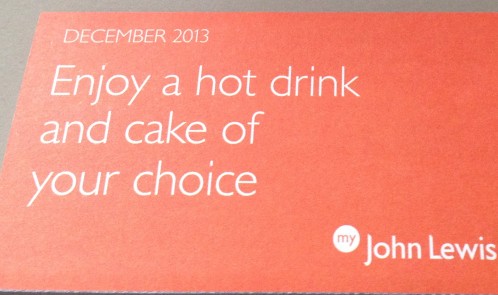 I just need to produce the card when I go into the shop and if I shop online, the card is already linked to my online account. If I shop on the phone, I just need to give them the number on the back.
The advantages of having the card while you shop
Along with your membership card, as a member you'll get
John Lewis to understand your preferences
Previews and inside news from John Lewis
Vouchers to treat you to a monthly free hot drink and a cake of your choice when you visit a John Lewis shop (highly motivating!)
Invitations to exclusive local events
Entry into a regular prize draw every time you use your card
Exclusive rewards and offers tailored to your buying habits (which they learn about from your card)
Oh and here are some pictures of the fab cake and chocolate I recently enjoyed and other cake they sell. Yum.