Can Morrisons really take on discount rivals Aldi and Lidl?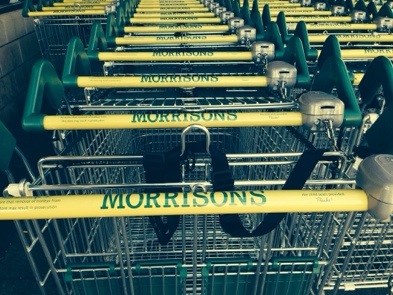 Good news for us maybe as Morrisons joins the discount wars.
I shop mainly at Aldi and complement it for my favourite branded goods at Co-op and Morrisons, so when Morrisons said today that they will be giving us more discounted products, that made me smile.
Sounds like Morrisons won't become a discounter itself, but they said that "prices would … be just low enough that their fresh food and quality offers would be worthwhile."
I already noticed their market street offers with some fruit and veg for 49 p including broccoli and cucumber, and this week saw 3 selected veg for £1.50 or 69p each.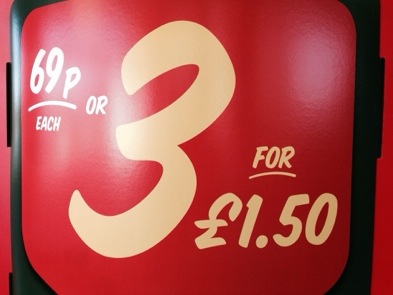 Now if I could get a bigger value range at Morrisons, I wouldn't bother with Aldi, but currently they don't compare, and neither do the other supermarkets. You get a few discount products but can easily spend over £100 a week for a family of four. With Aldi in the mix, I can cut this down to £60 – £70.
The Aldi fresh meat is great value and their fruit and veg is a lot cheaper than the big 4. Dairy products are good, cheese and cheese triangles are yummy. They also sell some branded products and their wine and spirits are good quality and value – don't take my word for it, see what Wotwine says.
Finally, it's not just about price. Aldi has some really great quality food, so not sure if the larger supermarkets can maintain quality while cutting prices more. You would think they would be able to with all their buying power…but let's wait and see.