Bhs launches new good value clothing range for the fashionable 40+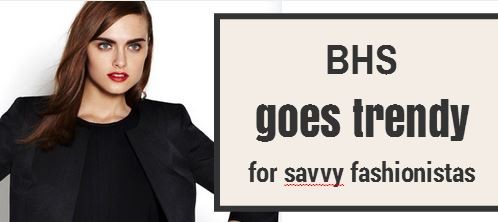 I must admit, I do buy a lot of clothes at Bhs, so was glad to hear about its launch of a new trendy collection for ladies in their 40s and 50s who want to be fashionable, rather than be written off as dowdy.
I personally like their £15 jeans, petites range, workwear and boho tops and think they offer good value clothing. The kids clothes are very good quality, especially the smarter wear.
Apparently the new fashion collection "strives to appeal to style conscious shoppers in their forties and fifties."
Philip Green who owns the store told The Sunday Times newspaper: "We are going to provide aspirational clothing that's good quality and good value. The expression I use in the office is I want to sell steak cheap but not cheap steak – there is a difference."
The collection, will be unveiled this week and comprises easy-to-wear lines with an emphasis on casual wear, so expect faux shearling gilets, long-line biker jackets, suede-front leggings, boho smock tops inspired by Isabel Marant and a pair of Yves Saint Laurent-style Chelsea boots embellished with a silver chain. I'll try and get hold of some images and prices.
I get plenty of complements for my Bhs clothing and people seem surprised that some of my clothes are from there.
The range is targeted at the forty-plus shopper who is looking for fashion but has a budget. It's going to be good quality and good value. I am looking forward to getting my hands on some of it.