Betel shops for restored and overstock furniture at great prices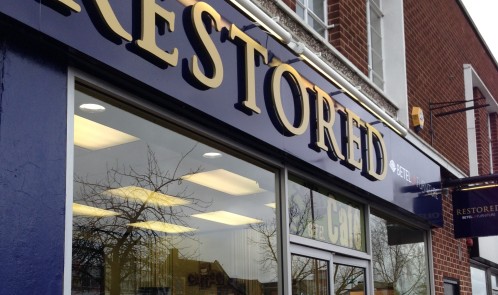 I stumbled upon the Betel charity after walking past one of its furniture shops. They have some lovely furniture, so today I popped in for a good browse, and also had some tea and pumpkin and ginger cake in their cafe.
One of the guys there, who had been helped by the charity, explained that the shop gets its stock from India, The Netherlands and France and they buy container loads, so can keep the prices low.
They also restore furniture and had lots of shabby chic products. The friendly guy explained that they have their own workshops so that's why certain products were low cost. Finally, they get overstocks from department stores and when I popped in, they had stock from Debenhams.
A bit about the charity that the sales support, so that you can feel good about yourself as you get a bargain. In 1985, eleven years before opening in Britain, Betel (Spanish for Bethel) received its first destitute men and women off the streets of Madrid through the pioneering work of a team of WEC missionaries.  Since that time more than 100,000 homeless and socially disadvantaged have been helped in 80 cities in 21 nations.
Here are some pics from my recent visit. The top one is the cafe setting and then there are samples of furniture I saw there today. If you are kitting out your place and want some lovely furniture, while helping out a great charity, go visit Betel.