Asda just got cheaper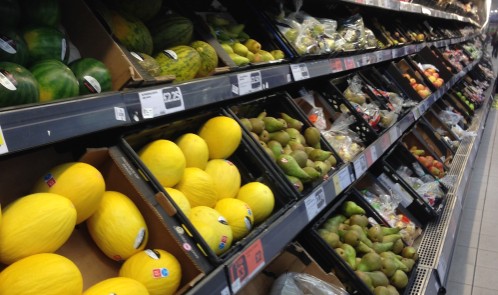 Asda has announced cutting the price of 1,600 products below all rivals' prices today. The supermarket is the third biggest in the UK after Tesco and Sainsbury's, and suffered some abyssmal sales over Christmas time, so that's the reason dear reader. sThe slide in sales was announced along the price cuts as Asda tries to win over shoppers from competitors, further fuelling the raging supermarket price war.
And good news for us, Asda said that today's cuts are just the first of lots of price reductions worth £500million, including essentials like fruit and veg, cereal, milk, meat, eggs, fish, nappies and toilet rolls.
As well as fighting against the big boys the cuts will help it to compete with discounters Aldi and Lidl. The price cuts are called "Pocket More".  As a fan of Aldi, I can see why the major supermarkets are scared. The "posh" ranges at Aldi are fantastic and I can get a trolley full of groceries for less than £50.
More good news, a recent study of more than 60,000 grocery items in the UK's four biggest supermarkets states that prices fell by a record 2.8 per cent in the year to February.