ALDI has its first winter sale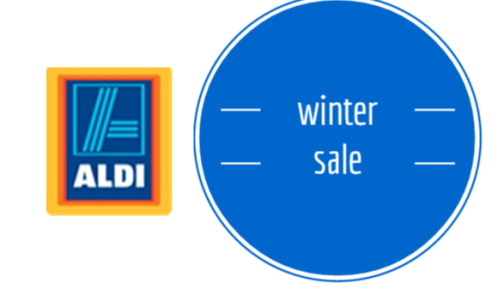 Get out of my way….I'm heading to the ALDI sale. I mean what's going on? As if the store isn't a bargain enough already, this is great news.
Today, supermarket Aldi is set to launch its first ever winter sale. With huge savings on DIY tools, technology gadgets and even clothing, there has never been a better time to hit the January sales.
Some of the deals that are on offer include: Sunrise Alarm Clock (was £24.99, now £12.99). It's a must–buy to beat dark mornings.
A 4-Step Safety Ladder (was £39.99, now £24.99), Pasting Table (was £24.99, now £12.99) and Wallpaper Stripper (was £24.99, now £14.99) are just some of the many household decorating items up for grabs at a great price, to make light work of laborious household jobs.
Keeping you snug until spring with reductions across winter clothing, thermal Heat For Your Feet Socks (was £3.29, now £1.99), Men's Scarfs (was £3.49, now £1.99), Thermal Underwear (was £3.99, now £2.49) and Children's Quilted Jackets (was £8.99, now £4.99) are all in store.
Take comfort in the cold snap with Aldi's Wool Blend Jacket (was £24.99, now £14.99). Available in charcoal or black and in sizes M-XL, this elegant garment boasts a warm lining, making it ideal for fashionable, every day wear.
If you are new to Aldi and want to save more in 2015, give the Aldi Challenge a go at aldichallenge.co.uk