Shopping list for coronavirus self-isolation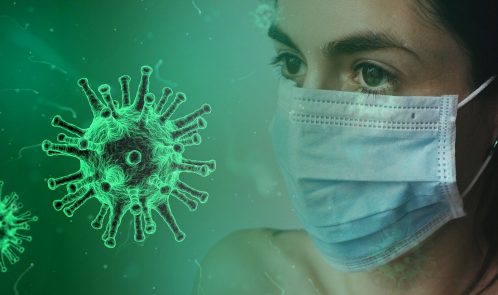 While I don't want to spread panic, if you have to self-isolate or quarantine if you have symptoms or the full blow coronavirus, you may want to prepare so when you do your normal shop maybe add these items, if you haven't done so already.
If you are self-isolating ask your friends and neighbours to do your shopping. Try to book an online delivery slot now as they are booking weeks ahead, or even consider using services like milkmen. We use Morefresh.co.uk and they will deliver the basics, milk, bread and eggs. Other similar services will deliver fruit and veg and even toilet rolls.
But please don't hoard and overbuy, the supermarkets say if we buy normally there's enough for us all, and there are other people out there who need that toilet paper or pasta too.
Here's an essentials shopping list.
Dry foods
From pasta to rice and other cereals, these products will last a long time and are easy cook. Nuts also last well and are a good snacking option, too.
Canned foods
Canned fruit and vegetables may not taste as good as the fresh stuff, but they'll last a lot longer. Canned soups, as well as packet soups, will come in handy if you happen to start feeling unwell.
Frozen foods
Frozen meat, veg and fruit are all good. You can buy pre-made meals you can pop into the microwave especially if you are unwell and don't feel up to cooking.
Drinks
Coffee, tea, squash, milkshake powder and cocoa powder. UHT milk is also a good idea.
Soap
Hand soap…either liquid or bar. This is important since you can kill the coronavirus with a thorough scrub that lasts at least 20 seconds. You can get the hand sanitiser for when you are out but washing with soap is the best thing to do. Make sure you have shampoo and toothpaste too.
Other cleaning and hygiene supplies
If you can't get out make sure you have washing up liquid, laundry detergent and, of course, toilet paper. If you can't find any in the shops, consider moving to bamboo toilet paper…it's pricey, but when you need to it, you need it.
Medicine
Make sure any prescriptions or over-the-counter medications you use regularly are filled up for at least the two weeks. Get some paracetamol and maybe losenges and cough syrup to ease any discomfort from the cough.
Baby supplies
Ensure you have enough formula, baby food, nappies and other essentials.
Pet supplies
Don't let your pouch or kitty or other pets go hungry. Make sure you have sufficient pet food, litter and other supplies on hand.