Let 2015 be your DIY year with ALDI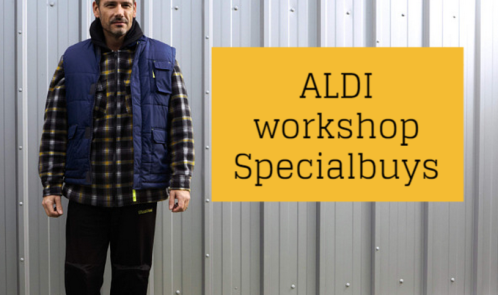 I have started my list of DIY jobs around the house and garden and with my Xmas money, I plan to invest in some gear for Mr Bargain Hunter so that he's warm and has the equipment to do the jobs – no excuses in 2015.
Aldi's Workshop Specialbuys range is the place I am starting. In shops from yesterday – 8th January.
From quality tools and accessories, to protective clothing and footwear, Aldi has everything you'll need to start ticking things off that ever growing list.
Number one on my list is this TURBO FAN GAS HEATER (£69.99) which is both lightweight and economical and great for heating the shed (workshop). Light enough to pick up and move around, yet powerful enough to heat large spaces in short periods of time, this heater will keep your workspace warm throughout the winter.
Use space efficiently and organise your tools and equipment with Aldi's sturdy GARAGE SHELVING (£19.99). This clever wall mounted STORE PLUS SET (£19.99) will clear the decks too. Simply hang bins and tool holders on the brackets to free up important surface space.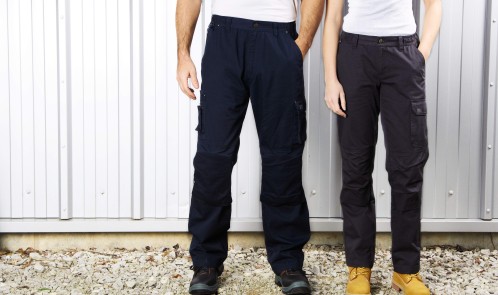 When working outside, whether on a site or in the garden, it's vital to stay warm. Aldi has a wide selection of top quality, functional clothing from WORKWEAR JACKETS (£16.99), BODYWARMERS (£12.99) and PULLOVERS (£9.99), to WORK TROUSERS (£8.99), THERMAL T-SHIRTS (£3.49) and THINSULATE GLOVES (£4.99). I can vouch for the bodywarmers and thermal t-shirts – they are good quality for the price and will keep the workman/woman in your life warm when doing those jobs outside in the winter/spring.
Safety is key so make sure you've got your HIGH VIS SAFETY JACKET (£16.99), TROUSER KNEE PADS (£3.99) and MEN'S SAFETY BOOTS (£14.99) before entering any form of construction site. With other essentials including a versatile FOLDABLE WORKBENCH (£10.99), a 101 PIECE BIT SET (£9.99) and even this fantastic TAP & DIE SET (£14.99), there are no jobs you won't be prepared for this New Year.
Aldi's Specialbuys Workshop range goes INTO STORES NATIONWIDE ON THE 8TH JANUARY but don't delay, as once it's gone, it's gone!