Ab Fab teams up with Diet Coke, buy one, get one free at Boots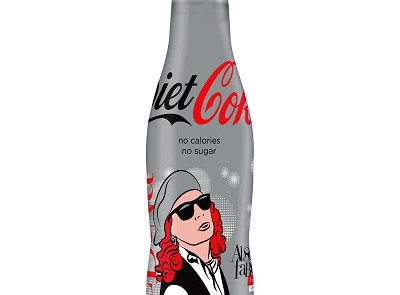 To celebrate Diet Coke's partnership with the soon to be on screen 'Absolutely Fabulous: The Movie,' the drinks brand has unveiled new limited edition, specially branded Ab Fab Alu bottles – in stores now! They are available on a buy one, get one free promotion in Boots stores nationwide at £2.50, and they're just as fab as you imagined, sweetie darling (lol).
I am a huge fan, so that's why I am sharing this deal. Cool images of Jennifer Saunders and Joanna Lumley back in action as the stylish duo, Edina Monsoon and Patsy Stone, decorate the limited-edition pack designs.
The Absolutely Fabulous Diet Coke Alu bottles are available from 22nd June and fashionistas will be able to buy one for themselves and get one free for their very own partner in crime in Boots stores across the UK. What's more, darling, the Absolutely Fabulous illustrations will grace the the entire Diet Coke product range, available in stores across the UK for a limited time only. Snap them up while stocks last, sweetie!
Jennifer Saunders said: "Just like 'Absolutely Fabulous The Movie', Diet Coke oozes glitz and glamour so I'm really excited about the partnership and can't wait to enjoy a 'Diet Coke break' with the limited-edition product!"
Absolutely Fabulous: The Movie will be released in cinemas nationwide on 1 July. Can't wait!
For more information, visit facebook.com/DietCoke or follow @DietCokeGB and join the conversation using #DietCokeDarling.