Why you should give My Money Pocket a go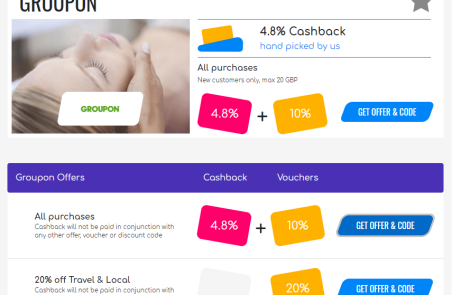 You've probably heard about cashback sites they've been around for quite a while (you know the ones, the websites that pay you back for shopping). What you don't often see is the appearance of a brand-new site, especially with the two largest ones dominating the cashback space. My Money Pocket is that brand new site, so here are some reasons that you might want to give it ago when compared with the others.

1. Modern Design – One of the first things you may notice about My Money Pocket compared to older cashback sites like Quidco and TopCashback is the design. My Money Pocket has a bright, vibrant, and modern design, which feels like a breath of fresh air compared to the dated and dull older cashback sites. On top of the aesthetics, the site has also been designed to be a whole lot easier to use. You'll find the site easy to navigate on desktop and mobile. Additionally, we do also want to continue to improve the site design, so any suggestions really do help.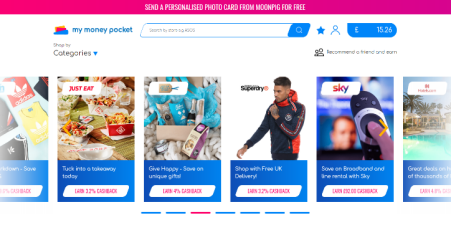 2. No Membership levels, no fees, no ads – Cashback sites can be confusing and with the established sites like Quidco and Topcashback that confusion starts when you must choose an account type. Each of the sites will automatically, or try, to get you to sign up to a paid membership that takes a fee from your hard-earned cashback each year. You'll find that you can't escape with a free membership type either, with the sites cluttered up with external adverts. With My Money Pocket you'll only find one account type which combines the best of both worlds – it's completely free to use, and you won't have to avoid the external ads.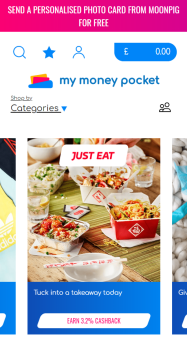 3. A Focus on Cashback and Voucher Codes – If you've ever tried to use vouchers codes as well as getting cashback, you'll often find that you'll end up earning nothing. With My Money Pocket, we wanted to reduce that frustration and offer a greater focus on cashback and voucher combination deals. On each shop's page, you can see cashback rates on pink cards and voucher codes in the yellow ones. As you can see from the Groupon example below you can earn 4.8 % cashback as well as being able to use a 10% off coupon. There will also be some cashback only deals that have just the pink card, as well as discount code only deals with the yellow card like in the image below. With this layout, you can easily find the best deal for you. Within the Groupon example, you'll quickly see that if you're looking for a Groupon travel and local deal, then the best saving for you is the 20% off standalone voucher. In the future, as the site gets bigger, we hope to offer even more cashback and voucher combo deals as well as more exclusive rates.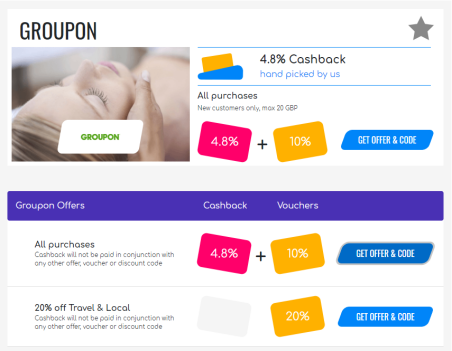 4. A chance to earn money with referrals– If you want to recommend My Money Pocket to a friend, family member or anyone else, then you can use your unique referral link to earn referral bonuses. At the moment you can make £5 for each person you refer as soon as they reach £10 cashback (which can be earned over multiple purchases and within any length of time). Although this referral amount might be less than some of the established cashback services, we're still a tiny site. But, due to that smaller size, there is a considerably higher chance to introduce new members as there are so many people who are yet to sign up.
5. Free Moonpig card– From right now and up until the end of December 2019.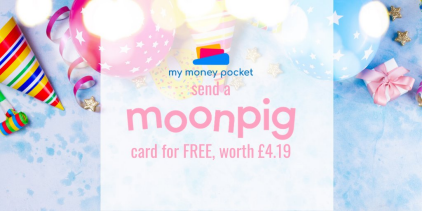 members of My Money Pocket can take advantage of a completely free personalised photo card with postage included from Moonpig. The deal isn't just limited to those that haven't signed up yet, and existing members can take advantage of it too. In addition, there is also a free cashback category similar to that of other sites, and it's here you'll get a chance to make a few extra pounds.