Are you signed up to get free cashback on your grocery shopping?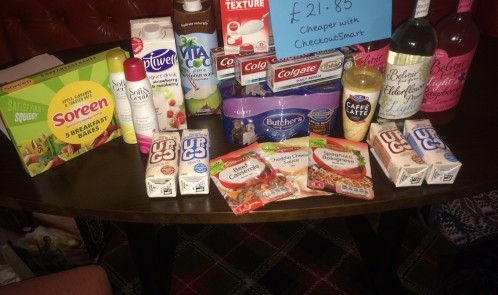 On branded goods at stores like Morrisons, Tesco, Aldi and more, you can get free cash when you grocery shop. All you need to do is to take a picture of your receipt and any products that are eligible for cash back are automatically credited to your Quidco ClickSnap, Topcashback  Snap and Save, or CheckoutSmart accounts.
If you don't have Quidco or Topcashback accounts, CheckoutSmart does the same thing, but as the originators of the app, may have a few extra little deals on their app a little quicker.
Download the apps or go to their websites et voila. If you want to see what items have cash back, head to any of these apps and you can choose a store that you are heading to, and see a list of items, including perishables and toiletries, that you can get money back on.
Now there seriously isn't an excuse not to do this, is there?
Here's an example. In the image above, the items cost over £42, but we managed to secure £21 cash back. Not bad, and you can find items that give you 100% cash back, so in effect they are free.
Go on download the apps now and get free money.